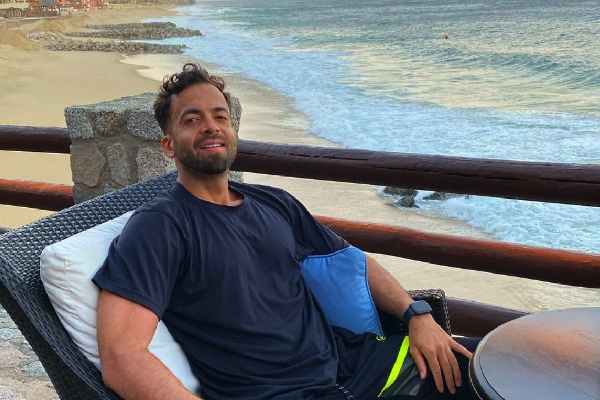 Last updated on June 13th, 2022 at 10:41 am
Aneel Ranadive is a renowned American entrepreneur who has established himself by investing in many companies. However, he is mainly recognized as the founder of Soma Capital, and he has over 15 years of experience building and investing in several companies. Similarly, the businessperson is also a member of the ownership group at Sacramento Kings and has gained fame in the NBA world.
As little is known about the businessman, many are eager to know about him. So, we'll learn more about his career, net worth, wife, family, and children in this biography.
His Father Was A Businessman
The businessman was born on May 9, 1984, in the United States to his dad Vivek Ranadive, and his mom, Deborah Addicott. Likewise, his parents divorced in June 1999. Aneel Ranadive's father is the founder and former CEO of TIBCO Software. Also, in one of his interviews, he mentioned that his dad is his biggest inspiration and the one he looks up to.
Moreover, the business tycoon grew up with two siblings, Andre Ranadive and Anjali Ranadive. Vivek's brother is a US army, while his sister is an R&B singer-songwriter who goes by the stage name "Nani."
Regarding his educational details, Ranadive graduated from Menlo High School. He then attended Columbia University and earned a BS majoring in Mathematics in 2006.
Aneel Ranadive Net Worth And Career
In the business world, Aneel has become a huge star. He has amassed tremendous fame and riches, from owning several business ventures to being a part-owner of one of the most well-known NBA teams. Hence, Aneel Ranadive's net worth must be influenced by his several businesses and investments.
Born in a business household, Aneel must have been influenced by his dad from a young age. Also, as he started learning things from his dad earlier, he became more business-minded and creative, as evident by the app he launched, BoredAt, during his senior year of university. It was an anonymous social network for Columbian students, allowing them to secretly post their thoughts.
As mentioned above, Ranadive is the owner and managing director of Soma Capital, which invest in many startups. The company has funded over 20 unicorns and 300 startups with a combined valuation of more than $50B, including Cruise, Rappi, Rippling, Ironclad, Ramp, Razorpay, and many more. So, Aneel's company must be earning a massive sum, and his income, in turn, might also be increasing.
The Soma Capital founder also previously held the CEO position in Pinchit. The firm made $1.5M in revenue in the first year in San Francisco with 100,000 monthly users. It also developed a location-sharing mobile app, Tag. Hence, Ranadive must have earned significantly during his time with the company. In addition, the business tycoon also has shares in Sacramento Kings.
The average annual pay of a CEO in the United States ranges from $600K to $1.2M. As a result, we can presume that Ranadive earns a lot of money from his several business endeavors. As a result, we can say that it must have boosted Aneel Ranadive's net worth. Similarly, his father, Vivek Ranadive's net worth is $700M.
Also Read: Learn More About Joel Segal's Biography
Is Aneel Ranadive Married?
Unfortunately, the businessman has remained low-key regarding his personal life and romantic affairs. Furthermore, he has rarely spoken about his love life. His relationship status and information about Aneel Ranadive's girlfriend have not been disclosed yet. So, it is hard to find if he has one at all.
View this post on Instagram
Nevertheless, Aneel frequently posts a picture of himself with his dad, mom, and sister on his Instagram. But, his partner is not mentioned on his social media accounts at all. So, is he possibly single? Let's put it another way, he could be courting someone but is keeping her a secret from the public. One thing is certain though Aneel is not married.
Other than that, we hope the business mogul opens up more about his personal and romantic life in the coming days. He must be living a comfortable lifestyle due to his enormous net worth. We wish him continuous success in the coming days.
Trivia And Facts
Aneel has 17.3K followers on his Instagram.
He is a huge basketball fan.
Ranadive loves to travel.