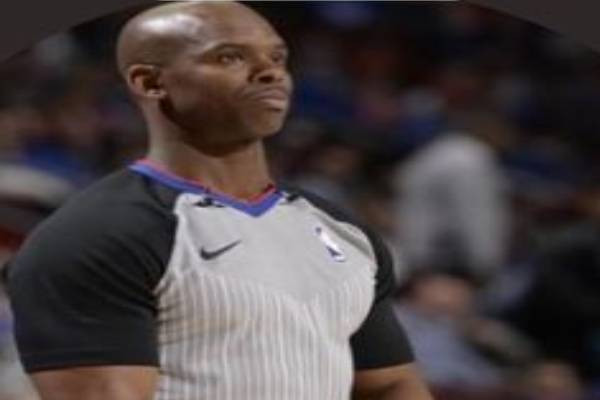 Birth Date

November 14, 1975

Birth Name

Dedric Taylor

Age

48

Birth Place

Miami, Florida, USA

Birth Sign

Scorpio

Nationality

American

Profession

Basketball Referee

Partner

Tiffany Taylor

Relationship Status

Married

Eye Color

Brown

Children

2

Twitter

https://twitter.com/dtaylor1314
Dedric Taylor is a professional basketball referee in the National Basketball Association (NBA) who has been officiating since the 2013-14 season. Having officiated more than 450 matches so far, Dedric has established himself as one of the top referees in the country. With his vast experience spanning just short of a decade, he has become a respected figure in the league.
Taylor has had a successful career which includes officiating in NBA playoff games; however, people are still unaware of the referee's personal life. Many are eager to know what he does in his free time. Also, with the ever-growing popularity of the NBA, people are curious to learn more about how he operates on the court. So, let's discuss more about Dedric Taylor's net worth, family, and career in this article.
Was A UPS Driver
Dedric was born on November 14, 1975, to American parents in Miami, Florida, USA. He has refrained from sharing any details about his father and mother as he seems to be a private person. In addition, Taylor attended the North Miami Beach High School.
After graduating from high school, Dedric attended Florida International University in 1995. He did not start officiating as soon as he completed his studies but pursued a career as a driver. He became a full-time UPS driver and worked for 13 years before starting to work as a referee.
Also Read: More About NBA Referee Aaron Smith 
Dedric Taylor Net Worth And Career
As mentioned earlier, the Florida native has been officiating for nearly a decade. Having refereed so many games in nine seasons, he has amassed considerable wealth. So, we can assume that Dedric Taylor's net worth must be immense.
Having refereed 462 regular-season games as an NBA official, he must have earned a significant amount. In addition, he worked as an athletic specialist for the City of North Miami Beach Parks and Recreation Department. Futhermore, Dedric was among the 36 referees selected in April to officiate in the 2022 NBA playoff matches. The other selected referees include Brent Barnaky, Curtis Blair, Tony Brothers, Nick Buchert, James Capers, and others.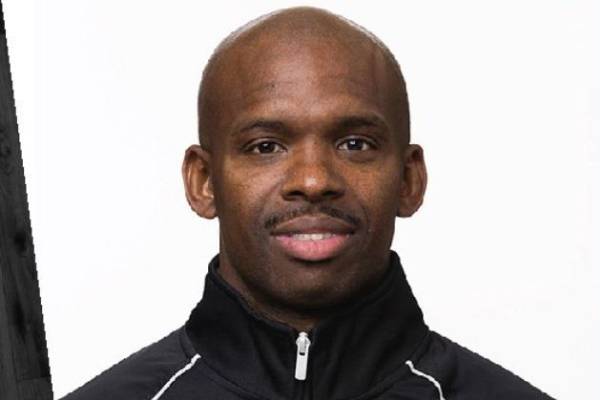 Likewise, Dedric started officiating in the NBA with collegiate and four-year NBA G League experience in several major tournaments. It includes Southern Conference, Sun Belt Conference, Atlantic Sun, MEAC, and SEC. Following that, Taylor went to great heights and was finally invited to the first-tier league. Also, he has officiated two NBA playoffs, which must have significantly increased his earnings.
According to Sports Brief, an NBA referee can earn up to $10,000 per game, even if they officiate only a few playoff round matches. However, the lowest salary of an NBA official is estimated to be $180,000, and the highest to be $550,000. So, one can assume that Dedric's salary must be a considerable sum. So, one can assume that Dedric Taylor's net worth must be a massive sum, considering his estimated salary.
Met His Wife In University
Dedric is happily married to his beautiful partner, Tiffany Taylor. The couple has been together for over 24 years. They married after falling in love during their university days. However, Dedric Taylor's spouse has not made any media appearances.
The pair also got their college degree together in 2019. Dedric Taylor's wife then wrote a lengthy Instagram post citing the struggles and hard work they had to do to reach this level. She also mentioned how she and her husband started a family before they were even ready.
Its never too late to finish what you started. To God be the glory! pic.twitter.com/3wLzfKPpSR

— Dedric Taylor (@dtaylor1314) December 19, 2019

The referee is also blessed with two kids. Dedric Taylor's children have grown up and now attend college. Well, we can see that the NBA official must be living a content life with his family. With so much success in his life, his family must be very proud of him.
Trivia And Facts
Dedric's favorite movie is Crash, while his favorite TV show is Good Times.
His favorite musician is Michael Jackson.
Skydiving is on his bucket list.