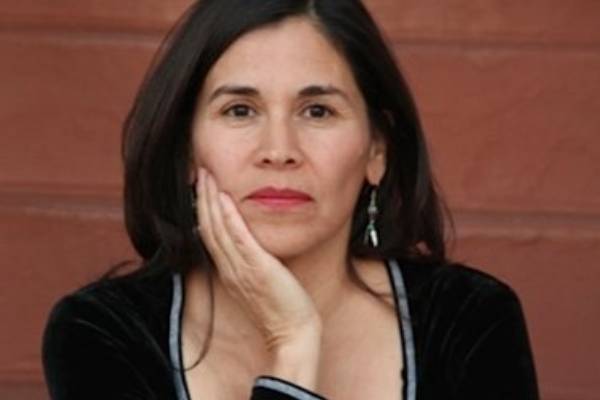 Birth Name

Germaine Franco

Mother's Name

Alicia

Birth Place

Oxnard, California, USA

Nationality

American

Profession

Music Composer

Relationship Status

Not Confirmed

Eye Color

Black

Hair Color

Black

Education

Master's in Music

Official Website

https://www.germainefranco.com/
Last updated on March 26th, 2022 at 03:52 pm
Well, who does not know about the Disney animated feature film Encanto? The 2021 movie was a massive hit, and the people involved in this film benefitted highly. One of them is Germaine Franco.
Germaine, an American film composer, came into the limelight for many of her works, including Encanto. However, she has kept many of her personal details private. Thus, in this article, let's know about Germaine Franco's net worth, love life, parents, and many more.
Grew Up In Texas
Germaine has come into the limelight for several of her works. But even after being famous, she has kept her personal details secret. Well, she was born in Oxnard, California but when Franco was one year old, her family relocated to El Paso, Texas.
Germaine Franco's mom, Alicia, is a community organizer. But, there's no information about Germaine's dad. Furthermore, she has a brother, Michael Petry, who is two years older than her.
After completing high school studies, Germaine Franco attended Rice University's Shepherd School of Music. There she received a Bachelor's degree and a Master's degree in music.
ALSO READ: Know About Vanessa Roth
Germaine Franco Net Worth And Career
Germaine Franco has been involved in her profession for over two decades now. In all the years of her career, she has gained significant fame and even earned considerably. Furthermore, Germaine Franco's net worth comprises her earnings as a film composer.
While at Rice, Franco worked at the registrar's office, cut hair, and even did tech at the theater. She wanted to study with percussionist Luis Conte, who is also known as the "master of rhythm."
In 1988, Germaine moved to LA to fulfill her dream of studying with Luis. She was able to contact him through the bass player Randy Tiego. After moving to LA, she did side jobs, including playing piano in churches and substitute teaching.
Germaine then began working in theatres. Franco's first big break came when she was working with sound mixer Armin Steiner, and through him, she was connected to ASCAP (the American Society of Composers, Authors and Publishers).
Moreover, through her brother, Germaine met John Powell and Gavin Greenaway. After that, she began playing percussion parts on several of Powell's scores for the next decade. Her solo project was Rick Famuyiwa's 2015 Dope.
Franco made her biggest mark on pop culture through Pixar's Coco. The movie made a box office collection of $807.8 million. Similarly, her other massive hit came with the 2021 movie Encanto. The film earned $250.2 million as box office collections.
Apart from working as a film composer, Germaine has also worked in the music department of different television series and films like Tut, Fargo, Work It, The Loud House Movie, The Casagrandes, etc.
A film composer earns $35,200 as an annual average salary, and Germaine must have made considerable earnings. As a result, Germaine Franco's net worth must be a huge sum.
Alberto Iglesias is another film composer who has gained immense fame and fortune.
Who Is Germaine Franco's Husband?
Many of the films that Germaine has worked on has become a massive hit. As a result, she has come into the limelight. But, Franco has established herself as one of the entertainment personalities who prefers to keep her personal life private.
As a result, there's no information about Germaine Franco's love life. She has not disclosed if she is married or if she is seeing someone.
Furthermore, Germaine might be protecting her lover's privacy. This might be the reason why she has not talked much about her love life. She also does not have other social media except Twitter. So, it has become really difficult to know about Germaine Franco's partner.
Likewise, Germaine has not revealed anything about her children. Let's hope she talks about her personal life more in the media, and we get to know about her love life and kids.
Nonetheless, Germaine must be living a wonderful life with her family. Let's hope she gains more success in the coming days.