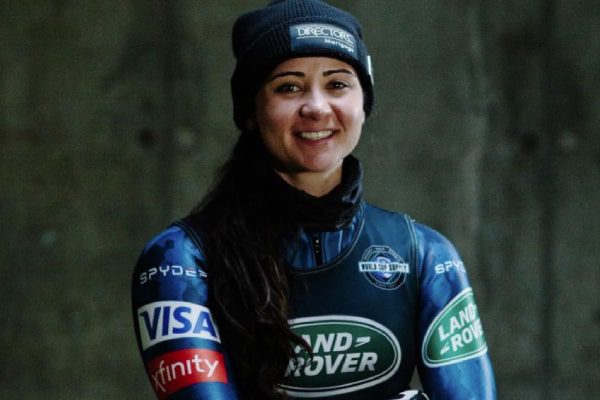 Birth Date

July 13, 1992

Birth Name

Jacqueline Wiles

Age

31

Also Known As

Jackie Wiles

Height

5' 7''

Weight

160 lbs

Father's Name

David Wiles

Mother's Name

Jennifer James

Birth Place

Portland, Oregon, USA

Birth Sign

Cancer

Nationality

American

Profession

Skier

Relationship Status

Not Confirmed

Eye Color

Black

Hair Color

Black

Official Website

https://www.jacquelinewiles.com/
Jacqueline Wiles is a well-known American World Cup alpine ski racer who has featured in many major tournaments. She races in the speed events of downhill and super-G and has made it into three back-to-back Olympics.
The skier won the Nor-Am titles and a Downhill Championship to make it into the Women's US Ski team in 2014. She was first selected for the World Cup at the age of 21.
Let's talk more about the talented skier's family, career, earnings, and love life in this article.
Has A Supportive Father
The skier was born to American parents, David Wiles and Jennifer James, on July 13, 1992. She was raised in Portland, Oregon, and began showing interest in skiing at two years old. Jacqueline Wiles' father used to take her to Mount Hood Meadows, one of the largest ski resorts in Oregon, to train every weekend.
Jacqueline Wiles' mother and father are very supportive of her interest and career goals. David, however, was the more active one as he took his daughter to the White Pass Ski Club when she was ready to start playing. At only five, Jacqueline began competing and hasn't looked back since.
Wiles has not revealed much information regarding her mom, but her dad has worked as the state judge advocate for the Oregon National Guard since 2005. Jacqueline's ski enthusiast father also served in the military for almost thirty-four years.
The skier also has an older brother, Steele Wiles, who used to ski with her but later switched his ambitions to the real estate business. He works as an executive assistant and legal projects manager at Directors Mortgage in Portland.
Jacqueline used to chase her brother all around the mountain when they went to Mount Hood Meadows, which she said increased her passion for sports. The siblings were then enlisted into the racing team. That's how she aspired to make it into the US Ski team and subsequently aimed to make it into the Olympics.
After graduating from Canby High School, she decided to fight for her dream of being a professional skier rather than joining college. However, she did attend Westminster College and Utah Valley University.
Also read: More about Alpine Skier Isabella Wright
Jacqueline Wiles Net Worth And Career
The Oregon skier pursued her dreams from a very young age, playing sports both at high school and international levels. So, Jacqueline Wiles' net worth is primarily based on her career as a professional skier.
Wiles got much recognition after winning the downhill title of the Nature Valley US Alpine Championship in 2013. She won the same tournament again the following year, hosted by the US Ski Team Speed Center.
After the success, the skier made it straight into the Olympics for the US Ski team in 2018, held in Pyeongchang. She was then featured in the 2022 Winter Olympics in Beijing, where she finished 21st, her best-ever Olympic finish.
Let's take a look at some of Wiles' stats:
| | | | | | |
| --- | --- | --- | --- | --- | --- |
| Date | Place | Category | Discipline | Position | FIS Points |
| 15-02-2022 | Beijing | Winter Olympic Games | Downhill | 21 | 37.14 |
| 22-01-2022 | Cortina d'Ampezzo | World Cup | Downhill | 14 | 20.53 |
| 29-01-2022 | Garmisch-Partenkirschen | World Cup | Downhill | 21 | 24.82 |
| 05-12-2021 | Lake Louise | World Cup | Super-G | 30 | 32.38 |
| 23-03-2022 | Sugarloaf | Nor-Am Cup | Downhill | 2 | 34.03 |
Table Source: FIS
Moreover, Jacqueline has amassed a considerable sum by recording five top-ten finishes at the World Cup. She has also played in eight seasons at the World Cup from 2014-18 and 2020-22. That certainly added more to her income.
Wiles has promoted multiple brands like Reusch, Nike, Skiportillo, Mortgage Directors, etc. Also, fellow skier Lindsey Vonn named her the Lindsey Vonn Foundation's first-ever athlete ambassador.
Likewise, a professional skier in the US earns about $30,000 on average. So, we can assume that Wiles makes a good amount from all these promotions and salaries. Hence, Jacqueline Wiles' net worth must be a notable amount.
Nina O'Brien is another skier who has earned immense success.
Dealing With PTSD And Injuries
The life of a skier can be quite troublesome as they have to take a huge risk in such severe conditions. Jacqueline knows all about that since she constantly dealt with PTSD and the injuries she sustained in 2018.
The sportswoman was going strong at the 2018 Winter Olympics in Pyeongchang, but after losing her balance and falling on her knees, it was the end of her campaign. She did not feature at all in 2019, recovering from her injuries.
Jacqueline Wiles' PTSD took a heavy toll on her physical state as she had to regain her momentum after such a painful accident. She also broke her collarbone in that accident. There was an even bigger issue when she felt pain in her right knee, which led her to undergo additional knee surgery.
Is Jacqueline Wiles Single?
The Olympian seems to be a very private person since she has not revealed anything about her romantic life. There is no mention of her partner on any of her social media handles or in interviews.
Wiles' most active social media profile, Instagram, consists mainly of her ski career, training, rehabilitation process, gym routines, and family. However, there are no pictures of Jacqueline Wiles' boyfriend.
Nevertheless, the skier is living a good life after returning to her beloved sports. She is mainly focused on her ski career at this stage of her life. That might be the reason she's not dating. Or, she has decided not to reveal anything about her love life to the public.
Having been one of the top players for women's ski, Jacqueline has gone through several injuries over the years. So, let's hope she can return to her best form and win a gold medal in the upcoming matches.