Birth Name

James Hart

Also Known As

Jim Hart

Relationship Status

Divorced

Eye Color

Black

Hair Color

White
Carly Elisabeth Simon, also known as Carly Simon, is a singer, songwriter, and musician from America. During the 1970s, she came into prominence with a series of hit records. She has also authored several books, which have made massive sales.
Talking about her personal life, Simon has been married twice. James Hart is her second husband with whom she shared a marital life for two decades. Hence, take a look at James' biography along with facts about his early life, net worth, and many more.
Carly And James' Marital Life
As mentioned earlier, Hart is the second spouse of the renowned singer Carly Simon. The couple met through a friend at a train station's platform in upstate New York in 1987. Simon was struck by James' almost doppelganger resemblance to her ex-husband, James Taylor. Surprisingly they also share a common name. Moreover, when the ex-duo first met, he was a divorced insurance salesman.
The ex-pair's first date was at Carly's sprawling Central Park West apartment, which ended with a kiss. Next, he escorted her to Michael Nichols' birthday party at his Upper East Side townhouse. Six months into meeting each other, the ex-duo tied the knot on December 23, 1987.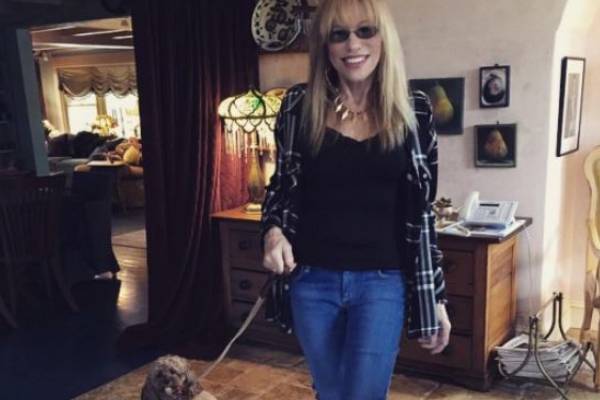 As stated above, Carly and James were married for twenty years. Furthermore, Carly Simon's ex-husband has talked about their marriage in his memoir Lucky Jim. He revealed that the marital life between them was filled with mutual jealousy and kinky sex. While they were together, the smitten pair made several public appearances and were deeply in love.
The End Of Their Marriage
Sadly, twenty years after being married, the Hart-Simon couple ended their marriage. James' homosexuality and addiction to crack cocaine became some of the reasons for their divorce. As per his memoir, he and his then-spouse began having issues in their marital life, and they eventually became distant. He wrote that Simon was no longer physically attracted to him, yet both tried to be with each other. Later, James Hart's ex-wife ordered him to get laid so that they could work out their marriage.
As per her suggestion, the author went to Chinatown but could not do anything there. That night he instead went to a male strip club where he "felt at home." He had been neglecting his sexuality since the very beginning of their relationship, but that night he confirmed it was men to whom he was attracted. Carly, too learned about this, and in 2006, she filed for a divorce, which was finalized a year later.
Even though the ex-pair had been married for two decades, they did not have any kids of their own. On the other hand, James Hart's ex-spouse has two children, Sarah Maria Taylor and Benjamin Simon Taylor, with her first husband, James Taylor. Although the ex-duo is no longer together, they are friends and have a good relationship.
James Hart Net Worth And Career
James, also known as Jim Hart, came into the limelight after marrying Carly Simon. Talking about his profession, the exact details have not been revealed, but he has written a book. So, James Hart's net worth must have also benefitted from his book sales.
Before meeting Carly, James used to work as an insurance salesman. However, where he worked has not been revealed yet. An insurance agent in the USA earns $69,982 annually on average. So, who knows, Jim Hart's salary might have been a significant amount.
After marrying the singer, Jim began working as an author. His book, Lucky Jim, is a memoir that became a massive hit. As per Amazon, the book costs $13.49 in Kindle and $17.95 in Paperback format. James must have earned considerably from the book sales.
James Hart presents Lucky Jim. Join us Thursday June 14 at 7:30pm for a discussion and signing @wordsbookstore! https://t.co/MUrsTGJwzJ #Maplewood #NewJersey pic.twitter.com/lWdmXKEXAu

— Cleis Press (@cleispress) May 10, 2018
Hence, it can be assumed that James Hart's net worth is a notable sum. Furthermore, Jim's ex-wife, Carly Simon, has amassed a staggering fortune worth $80 million. Her riches mainly comprise her earnings from her musical ventures and books. Well, did he receive any money in divorce settlement?
Also Read: Learn About J.Lack's Biography
Has Kept His Personal Details A Secret
Despite being in the limelight, James has kept most of his personal details a secret. So, the information about James Hart's parents, birth details, and current partner has not been revealed as of now. Furthermore, he doesn't seem to be active in social media, which has made his personal life a mystery.
Nevertheless, James must be living a content life away from the media. He must be having a wonderful time with his family. All in all, we hope he opens up about himself in the coming days.
Trivia And Facts
As per some sites, James is a poet and businessman.
He has not made many media appearances since his divorce.