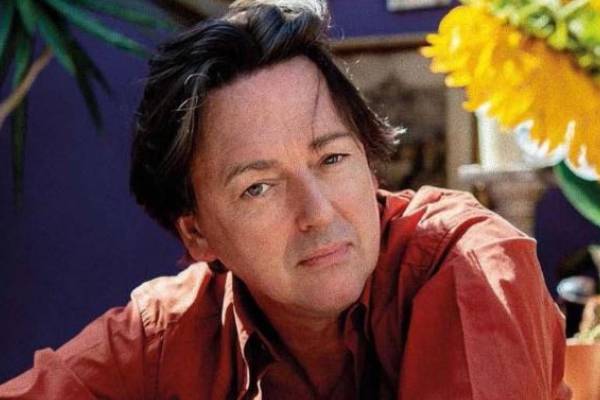 Stephen Duffy is a well-known musician, songwriter, and singer from England. He is mainly known for being one of the founding members of the popular band Duran Duran. Duffy has been involved in the music industry for quite a long time now and has gained significant fame to his name.
Despite being in the limelight, Stephen has remained private regarding his personal life. As a result, not many are familiar with his family and love life. Thus, take a look at Stephen Duffy's biography, which includes facts about his childhood, kids, wife, and net worth.
Involved In Music With His Brother
The singer was born Stephen Anthony James Duffy on May 30, 1960. His mom is Norma Duffy. Sadly, Stephen Duffy's father passed away in the early 90s. A few years after his dad's demise, he had started therapy.
View this post on Instagram
Stephen Duffy's older brother, Nick Duffy, has also been involved in music with him. The siblings and their friend Michael Weston have formed a rock band named The Lilac Time.
It has not been revealed which university the musician went to. But, he did attend the School of Foundation Studies & Experimental Workshop at Birmingham Polytechnic. It is now called Birmingham City University.
Stephen Duffy Net Worth And Career
Musicians make immense earnings through the albums and singles they have released. Likewise, from his music career, Stephen must have pocketed wisely. Although the exact amount has not been revealed yet, it can be assumed that Stephen Duffy's net worth is a considerable sum.
While studying at Birmingham Polytechnic, Stephen met John Taylor, and they formed the group Duran Duran along with Nick Rhodes. He was the bassist and vocalist/lyricist while Taylor was the guitarist and later switched to bass, and Nick played the synthesizer. In 1979, Duffy left the school and the band.
Then, in 1982, Duffy started a new venture by forming the band Tin Tin with Dik Davis, John Mulligan, Bob Lamb, and Andy "Stoker" Growcott. The band was originally called Holy Tin Tin, and it was signed with WEA Records in the UK. Furthermore, it was also signed with Sire Records in the US.
Stephen had a brief stint in the USA, and upon returning to his home country, he started recording albums and singles under the name Stephen "Tin Tin" Duffy. As a solo artist, he released three albums and nine singles. Then, he released an album and two singles under the stage name Dr. Calculus mdma.
As a solo performer, Stephen has recorded under several stage names. Here are some of his albums along with their price.
| | |
| --- | --- |
| Albums | Price |
| Some Kind of Wonderful | $7.99 |
| Music in Colors | $9.49 |
| I Love My Friends | $11.49 |
| Keep Going | $9.94 |
Table Source: Amazon
As mentioned earlier, Duffy has also formed a band with his brother and friend, Michael. In addition, he has collaborated with several artists like Steven Page, Robbie Williams, and others. Furthermore, a singer earns $51,878.06 (£42,057.61) annually on average in the UK. As a result of his involvement in different musical projects, Stephen Duffy's salary must be a considerable amount.
Hence, Stephen Duffy's net worth might be a massive sum, all thanks to his successful musical career. Warren Cuccurullo is another former Duran Duran member who has amassed notable earnings.
Is Stephen Duffy Married?
The answer is Yes! The Birmingham native is married to his partner, Claire Worrall. He proposed to his spouse on Christmas eve. However, he only talked about his engagement in December 2021 via an Instagram post. Still, as per several articles, the pair were already married in 2019.
Furthermore, Stephen Duffy's wife, Claire Duffy, is also involved in his band, The Lilac Time. In the late 90s, she joined the band and has been an active member ever since. Moreover, she also played piano in Robbie Williams' band.

As the couple is involved in the music industry, who knows, they might have been attracted to each other due to their similar music interest. Stephen Duffy's spouse must be doing well in the band. The husband and wife must really support each other.
Also Read: Learn About Amanda de Cadenet
Has A Daughter
The Birmingham-based musician shares a little girl with his wife, Claire. However, Stephen and his partner seem to be raising their kid away from the media limelight. Furthermore, as per Cornwall Live, Stephen Duffy's daughter was in primary school in October 2019.
Nonetheless, let's hope Stephen opens up about his kid and marital life in the coming days. His mom must be proud of the achievements of him and his brother so far. As he is still active in the music industry, there's no doubt that he will earn more in the coming days. Let's hope the musician keeps on recording more hit songs in the future.
Trivia And Facts
He has over 2K followers on Instagram.
The documentary Memory & Desire: 30 Years in the Wilderness with Stephen Duffy & the Lilac Time was released in October 2009.