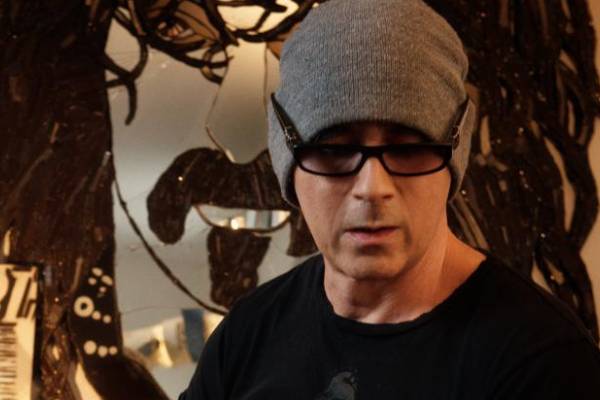 Birth Date

December 8, 1956

Birth Name

Warren Bruce Cuccurullo

Age

67

Height

5' 8"

Father's Name

Jerry Cuccurullo

Mother's Name

Ellen Cuccurullo

Birth Place

Brooklyn, New York, USA

Birth Sign

Sagittarius

Nationality

American

Profession

Musician, Restaurant Owner

Relationship Status

Not Confirmed

Children

Mayko Cuccurullo

Twitter

https://twitter.com/wcuccurullo
Warren Cuccurullo is a well-known musician, restaurant owner, and singer-songwriter from America. He is also a former bodybuilder. He came into prominence as a long-term member of the Duran Duran until 2001.
Cuccurullo's fame and popularity have resulted in many people being curious about his personal life. So, let's take a look at Warren Cuccurullo's biography, including his parents, children, spouse, and many more.
Brooklyn Native Musician
The musician was born Warren Bruce Cuccurullo on December 8, 1956, in Brooklyn, New York, United States. He is the oldest of the four children of Jerry Cuccurullo and Ellen Cuccurullo. Warren Cuccurullo's siblings are Jerry Cuccurullo Jr., Robert Cuccurullo, and Stephanie Cuccurullo.
Warren attended Canarsie High School and graduated in 1974. However, he has not disclosed which university he attended.
Warren Cuccurullo Net Worth And Career
Warren has been involved in different professions, mainly in the music industry over the years. Warren Cuccurullo's net worth of a notable amount mainly comprises his earnings from his musical career and other endeavors.
During his teen years, Warren was a devoted fan of Frank Zappa, and he used to travel to his every show within 5 miles of his hometown. He even befriended many members of Zappa's band, including Patrick O'Hearn and Terry Bozzio. He also appeared with the band on stage at a few shows and in the 1979 Zappa movie Baby Snakes.
In December 1978, Warren joined Zappa's band as a guitarist and was present in different shows and albums. Two years later, he formed Missing Persons with Dale Bozzio and Terry Bozzio. For the next six years, he was involved with the band.
In 1986, Missing Persons fell apart after sharing their label Capitol Records with the British band Duran Duran. Later, DD hired Warren as a session guitarist in order to complete its album Notorious. In June 1989, he became the official member of the band and then moved to London. He was involved with the band until 2001.
The New York native also collaborated with Duran Duran bandmate Nick Rhodes and formed a band, TV Mania. The duo wrote and recorded different songs together. In 2010, the former Duran Duran member formed a local free jazz group named Theoretical 5. The same year, he released his solo debut album in collaboration with Chicanery. Apart from that, he also has a YouTube channel with 2.28K subscribers.
A musician makes $46,952 annually as an average salary in the USA. Hence, all the musical ventures that Cuccurullo has been involved in must have paid him heftily. Furthermore, in 2002, he bought an Italian restaurant named Via Veneto. Not only that, but he also funded the opening of a restaurant, Hidden. All these endeavors must have helped skyrocket Warren Cuccurullo's income.
Thus, Warren Cuccurullo's net worth must be a considerable amount. All thanks to his massive fortune, he must be able to afford a comfortable lifestyle.
Also Read: Learn About Lizzie Grubman
Is The Former Duran Duran Guitarist Married?
Well, Warren Cuccurullo's girlfriend has remained a mystery. Despite being in the limelight, he has kept his personal life away from the media. As a result, not much has been revealed about his love life.
Previously, the musician dated Claudia Bueno for a long time. The ex-couple was in a loving relationship for many years. Also, the reason behind their separation has not been revealed yet. Nonetheless, let's hope Warren opens up about his dating status and partner in the coming days.
Speaking of Warren's past bandmates' relationships, Duran Duran's bass guitarist John Taylor was married to Amanda de Cadenet.
Is A Proud Father Of A Son
While there's not much information regarding Warren's partner, his parenthood has not been hidden. He is a proud dad of a son, Mayko Cuccurullo, who was born in 1983. The latter is the kid of Warren Cuccurullo's ex-girlfriend, Claudia Bueno.
Furthermore, Warren Cuccurullo's son is featured in the Duran Duran video "Breath After Breath." It was filmed in 1993, and he also contributed some vocals to the N'Liten Up project.
Nonetheless, Warren must have a lovely bond with his child. As he is still active in his profession, the musician's net worth will likely increase in the coming days. Hopefully, he will continue having a blissful life ahead.
Trivia And Facts
Warren was awarded a Star on the Hollywood Walk of Fame along with Duran Duran for Recording at 1770 Vine Street in Hollywood, California.
He was mentioned in Frank Zappa's song Catholic Girls.