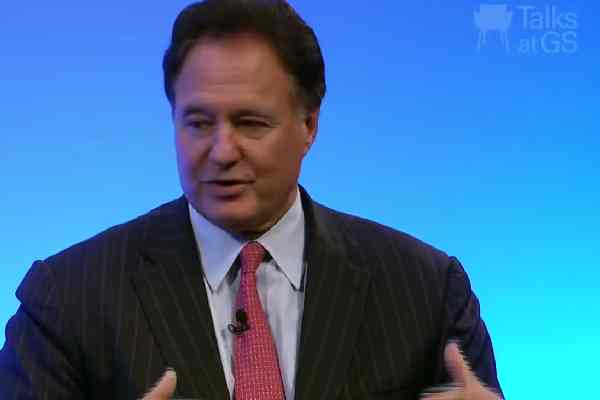 Birth Date

January 16, 1955

Birth Name

Stephen Pagliuca

Age

68

Also Known As

Steve Pagliuca

Father's Name

Joseph A. Pagliuca

Mother's Name

Janet Woods

Birth Place

Brooklyn, New York, USA

Birth Sign

Capricorn

Nationality

American

Profession

Businessman

Partner

Judy Pagliuca

Relationship Status

Married

Eye Color

Light Brown

Hair Color

Black

Children

Joseph Case Pagliuca, Nick Pagliuca, Stephanie Pagliuca, Jesse Pagliuca.
Steve Pagliuca is a famous person who has gained much fame and popularity in the NBA world. He is the co-owner of the Boston Celtics of the National Basketball Association. Likewise, Pagliuca is also the co-owner of Atalanta of the Italian Serie A. Moreover, he is also active in a number of charitable and civic activities.
Not many know that Steve's father was a World War II veteran. There are also several other interesting facts left to unravel about him. Now, let's learn more about Pagliuca's personal and professional life in this brief biography.
Graduated From Duke University
The famous personality was born Stephen Pagliuca on January 16, 1955, in Brooklyn, New York, USA. Steve Pagliuca's parents are Joseph A. Pagliuca and Janet Woods. His dad was an executive of a chemical company and also fought in the Battle of the Bulge.
Aforementioned, Steve Pagliuca's father also served as an Army Infantryman during World War II. The former's mother was a singer from Mount Vernon. Unfortunately, Pagliuca's dad died of renal failure, and in one of the interviews, Steve mentioned that his old man was able to spend time with his wife, children, grandchildren, and great children in the days before he died.
Talking about his educational qualifications, the businessperson graduated from Ridge High School in 1973. Later, he earned his BA from Duke University. He also received an MBA from Harvard Business School in 1982.
Also Read: More About Susan Silver's Biography
Steve Pagliuca Net Worth – $450 Million
The Celtics co-owner has been working at Bain Capital since the late 80s and has continued to serve as a managing director of the company till now. So, he must have earned a massive fortune. His other business ventures have also profited him largely. Thus, Steve Pagliuca's net worth is estimated to be $450 million.
The investor started his career working for Peat Marwick Mitchell and Company as a Senior Accountant and international tax specialist. He then joined the international consulting company Bain & Company in 1982, overseeing client relationships in the healthcare industries and information services sectors. Finally, he joined Bain Capital in their managing director position.
Furthermore, Steve is also a managing partner and executive committee member of the Boston Celtics. He and his partners bought the club for $360M in 2003. In addition, the Celtics is now worth $3.55 billion, as per Forbes. Besides that, Pagliuca previously served as a director of Axis Bank, Kioxia Holdings Corporation, and Virgin Voyages.
Over and above that, the Bain Capital managing director owns over 1,029 units of Gartner stock, whose value is over $15,802,813. Also, he earns $300,129 as an Independent Director at Gartner. Similarly, Steve Pagliuca's salary was $3 million from serving at Bain Capital, Gartner Inc., and Boston Celtics in 2009.
After acquiring majority stakes of Atalanta, Pagliuca has also shared his interest in buying Chelsea. If he does, it will certainly add to his fortune. All thanks to Steve Pagliuca's net worth of $450M, he has been able to live a lavish lifestyle. For instance, he bought a vacation house in Narragansett for $8.2M in 2018.
Vivek Ranadivé is another businessman who was interested in buying Chelsea.
Is Happily Married
Talking about Steve's marital life, he is happily married to his partner Judy Pagliuca. The couple first met at Harvard, where Judy was a year junior to Stephen. However, the pair has not revealed when they started dating and at which year they got married.
Furthermore, Steve Pagliuca's wife is the founding partner of PagsGroup LLC. The lovely duo also serves as trustees for the Bain Capital Children's Charity and are involved in many philanthropic works together.
Additionally, Steve's spouse previously worked as an executive at Fidelity Investments and headed a science education initiative for teenagers at the Museum of Science.
Blessed With Four Children
The Pagliuca couple is blessed with four kids, Joseph Case Pagliuca, Nick Pagliuca, Stephanie Pagliuca, and Jesse Pagliuca. Likewise, Steve Pagliuca's son, Joseph, was born on November 19, 1984, and Nick arrived on June 15, 1994.
Moreover, three of Steve Pagliuca's children attended Duke University. All of his boys played basketball in college. Additionally, Steve's son, Joe, was a member of the Duke basketball team from 2004 to 2007 and a three-time winner of the Dr. Deryl Hart Award, which is given annually to the team's finest scholar-athlete.
On the other hand, Steve Pagliuca's daughter is a resident physician at Weill Cornell Medicine. All in all, his kids have all grown up and are doing great in their lives.
Overall, Steve is a successful businessman with multiple ventures to his name. Also, all thanks to his massive fortune, he has been able to live a comfortable life. His family must be proud of his success. We wish him continuous prosperity in the future.
Trivia And Facts
Steve's grandparents are immigrants from Italy.
In one of the interviews, the businessman mentioned that in his opinion Michael Jordan is one of the greatest basketball players.
Pagliuca is a huge basketball fan.
He admires his mom a lot.
His favorite food is pizza.