Birth Date

August 21, 1988

Birth Name

Theo Spielberg

Age

35

Father's Name

Steven Spielberg

Mother's Name

Kate Capshaw

Birth Place

U.S.A.

Birth Sign

Leo

Nationality

American

Profession

Musician

Relationship Status

Not Confirmed

Eye Color

Black

Hair Color

Black
Last updated on March 26th, 2022 at 03:56 pm
Steven Spielberg is one of the well-renowned filmmakers in Hollywood. He has directed many iconic films like Schindler's List, Saving Private Ryan, War Horse, and more. In addition, he has won three Academy Awards, four Primetime Emmys, and AFI Life Achievement Award.
Due to the director's popularity, his family is also under the media's radar. Many people also want to know about Steven Spielberg's son, Theo Spielberg. He has also stepped into the entertainment industry and is a music artist.
So, let's learn more about this younger Spielberg's career, net worth, and love life in this biography.
Theo Spielberg Is The Adoptive Son Of Steven
The musician was born on August 21, 1988, in the USA. Theo Spielberg's mother, Kate Capshaw, adopted him before marrying Steven. He hasn't shared anything about his biological parents.
After marrying Kate, Theo Spielberg's dad, Steven, adopted him as his child. He grew up alongside six siblings, Jessica Capshaw, Sasha Spielberg, Mikaela Spielberg, Destry Spielberg, Max Spielberg, and Sawyer Spielberg, in a tight-knit family.
View this post on Instagram
Among Theo's six brothers and sisters, Jessica and Sawyer have pursued acting careers. Likewise, Destry is a model signed with DT Model Management.
Steven Spielberg's son, Theo, graduated from Harvard-Westlake School in 2006. He then enrolled at Yale University and got his degree in 2010. Furthermore, Theo's parents attended and videotaped his graduation ceremony.
ALSO READ: More About Musician Amy Belle
Theo Spielberg Net Worth And Career
Theo Spielberg's net worth is heavily influenced by his music career. His fortune also comes from working on several documentaries, shows, and TV specials.
Spielberg collaborated with his younger sister, Sasha Spielberg, to form the Indie folk band, Wardell. The siblings had previously sung together in shows and covered many songs. However, they began performing as a band from 2010 onwards.
Theo is a guitarist, pianist, and backup vocalist for the band. They signed a record deal with Jay Z's Roc Nation Label in 2013. Moreover, the Indie band's Brother/Sister EP is available for $3.96 in MP3. Their first full-length album, Love/Idleness, was released in 2015.
Aside from that, the singer has worked in Munich, Goodnight, Sweet Prince, Saturday Night Live, etc. Spielberg must have been paid a hefty sum for his service.
A singer's average pay is $48,741, while a guitarist earns $50,277 per year as per Salary.com. So, Theo's salary combined must be a notable amount. Hence, Theo Spielberg's net worth must be a considerable figure.
Speaking of fortune, Theo Spielberg's father, Steven Spielberg's net worth is $8 billion. Therefore, Theo and his siblings must have grown up comfortably.
Also, take a look at musician Eduardo Cruz.
Is Theo Spielberg Dating Anyone?
Well, the Wardell guitarist hasn't shared much about his private affairs. He hasn't talked about his partner or relationships in the media.
Steven Spielberg's son, Theo, isn't active on Instagram and Twitter. His Facebook account also doesn't hint at his dating status. So, the singer might be enjoying a single life. He might be more focused on his budding music career and band.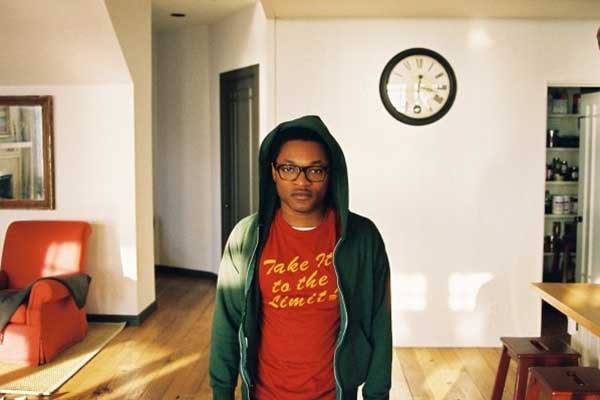 Or maybe, the vocalist is keeping his lady love a secret in public. He could be hiding her identity and whereabouts to evade unnecessary media attention. Whatever the reason, Theo Spielberg's girlfriend remains a mystery.
Hopefully, the music artist will reveal more about his love life in the upcoming days.