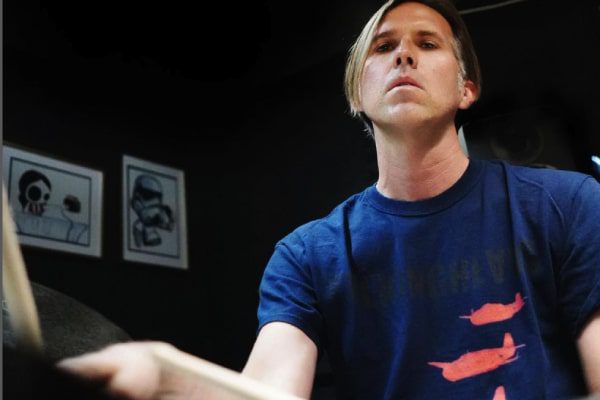 Birth Date

February 15, 1977

Birth Name

Brooks Wackerman

Age

46

Father's Name

Chuck Wackerman

Mother's Name

Barbara Anne Wackerman

Birth Place

Long Beach, California, U.S.A.

Birth Sign

Aquarius

Nationality

American

Profession

Drummer

Partner

Kelly Wackerman

Relationship Status

Married

Eye Color

Hazel green

Hair Color

Blonde

Children

Cash Wackerman, Miles Wackerman
Brooks Wackerman is one of the world's most influential and inspiring Rock drummers. He is an American musician popularly known as the drummer of the American heavy metal band, Avenged Sevenfold, which he joined in 2015.
The drummer has been involved in several genres of music, including progressive metal, heavy metal, hard rock, and punk rock, since his career started back in 1990.
Let's learn more about the artist's background, family, career, earnings, and love life in this biography.
Born In A Family Of Musicians
The famous drummer Brooks was born on February 15, 1977, to American parents Barbara Anne Wackerman and Chuck Wackerman. He had a very happy upbringing as he was raised in Long Beach, California.
Brooks Wackerman's father is a well-known drummer and teaches jazz music at high school and middle school. Brooks has supportive parents who motivated him to keep working hard to become successful in his career.
Born into a musical family, the musician continues his father Chuck's musical legacy. Unfortunately, Brooks Wackerman's mother, Barbara, died on March 13, 2013. This incident may have impacted both his personal and musical career.
The multitalented artist also has three brothers, John Wackerman, Bob Wackerman, and Chad Wackerman. On top of that, his siblings Jack and Chad are also famed for being drummers.
By the age of thirteen, Brooks started playing drums. Also, he grew up in a family of musicians, his upbringing and absorbing their musical tendency may have made metal a little easier.
Wackerman attended Los Alamitos High School.
Also Read: More About Musician Daemon Ash 
Brooks Wackerman Net Worth And Career
Brooks Wackerman's net worth is heavily influenced by his musical career. He began his musical journey in his teenage years with Bad4Good. After some years of learning and experience, Brooks joined the bands, Infectious Grooves and The Vandals.
Then, in 2001, the artist joined Bad Religion as their drummer. He featured on five of their albums, toured globally with them, and acquired millions of fans worldwide. It must have helped him collect a significant sum.
After a few years of joining Bad Religion, Brooks got an opportunity to work for Tenacious D in their Pick Of Destiny Tour. He performed alongside members Jack Black and Kyle Glass.
Wackerman worked with both bands for the following nine years, performing at numerous international festivals and recording many CDs. Finally, he joined Avenged Sevenfold in 2015, with whom he continues to record and tour to this day.
The versatile artist has collaborated with many other artists and has created soundtracks for Team America, Doom, and 50 First Dates. He must have earned massive fame and money from these projects.
Aside from that, Brooks' income comes from his merch sales. Let's look at some products from his merchandise line and their prices:
| | |
| --- | --- |
| Products | Price |
| Model Kick Drum Beater | $24.99 |
| MASTER CLASS BUNDLE: Lesson 1-4 (Includes digital drum transcript) | $69.99 |
| Brooks Wackerman Signature A7X Drumsticks | $13.99 |
| Brooks Wackerman/Masterclass Men's T-Shirt | $19.99 |
So, one can expect Brooks Wackerman's net worth to be a considerable sum. Troye Sivan is another musician who has earned much fame and fortune.
Is Brooks Wackerman Married?
Well, the Avenged Sevenfold's drummer is married to Kelly Wackerman. The couple has kept their relationship timeline hidden. As a result, the duo has not revealed much information about when and how they met.
Brooks Wackerman's wife, Kelly, is an American fitness guru. She is a creator and owner of the London method, a fitness brand that provides yoga and pilates classes.
However, several sites have mentioned the pair have divorced. But, it's likely rumored, as the lovebirds seem to be together, looking at their Instagram posts.
Proud Father of Two
From their blissful marital life, Brooks and his spouse are blessed with two kids, Cash Wackerman and Miles Wackerman. They are twins and were born on February 24, 2010.
In addition, Brooks has been a very supportive father. In one of the interviews, he said he encourages his children to explore music.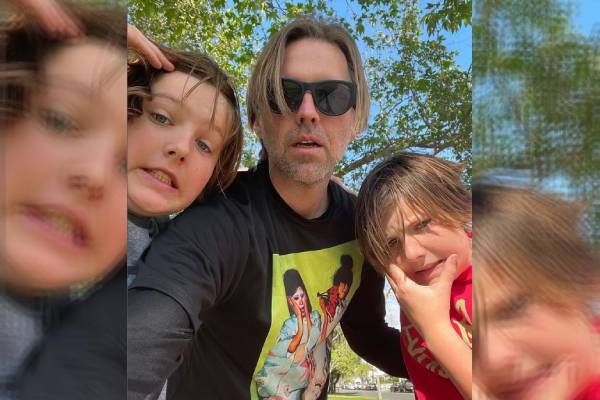 Brooks Wackerman's sons often come to watch his stage performances. Looking at some of the pictures he posted on Instagram, the former seems to be a great father to his children and is raising them with immense love and support.
Regardless of Brooks' busy schedule, he can be seen spending some quality time with his family and also travels with them quite often. We wish the Wackerman family more happiness ahead.
Wackerman is one of the successful drummers who has inspired many. Despite his divorce rumors, he must be enjoying a comfortable life with his spouse and kids. So, let's wish the musician prosperity in his future endeavors.