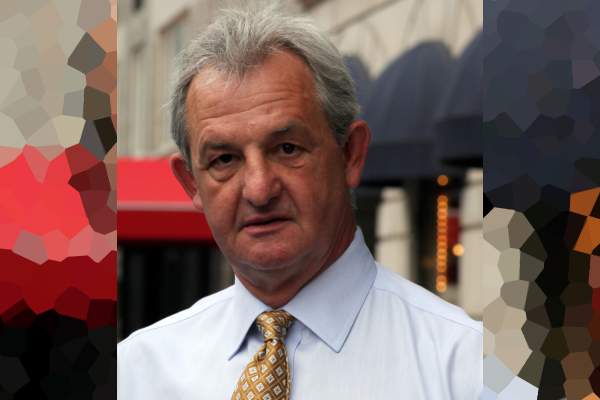 Birth Date

August 19, 1958

Birth Name

Darryl John Sutter

Age

65

Height

5' 11''

Weight

175 lbs

Father's Name

Louis John Sutter

Mother's Name

Grace Sutter

Birth Place

Viking, Alberta, Canada

Birth Sign

Leo

Nationality

Canadian

Profession

Ice Hockey Coach

Net Worth

$10 Million

Partner

Wanda Sutter

Relationship Status

Married

Eye Color

Black

Hair Color

Gray

Children

Jessica "Jessie" Sutter, Brett Sutter, Christopher "Chris" Sutter
Last updated on June 30th, 2022 at 08:46 am
Darryl John Sutter, aka Darryl Sutter, is a well-known Canadian ice hockey coach and former professional player. He serves the Calgary Flames of the NHL as the head coach. As a player, he was the captain of the Chicago Blackhawks for five years until his retirement.
However, many people might be unaware that Sutter was forced to retire from playing. So, let's take a look at what made Darryl Sutter change his profession from an NHL player to an NHL coach in this biography.
Is One Of Seven Sutter Brothers
The former hockey player was born on August 19, 1958, in Viking, Alberta, Canada, to his parents, Louis John Sutter and Grace Sutter. Darryl Sutter's mother and father married in the early 1950s and settled on a farm. Then, they went on to raise one of the most famous families in the NHL.
Darryl is the third child of his mom and dad and grew up on the farm with his six brothers. All of his siblings have been heavily involved with hockey. Five of them, Brian Sutter, Brent Sutter, Duane Sutter, Ron Sutter, and Rich Sutter, reached the NHL in the 1970s and 80s. Except for Rich, all of them have become coaches.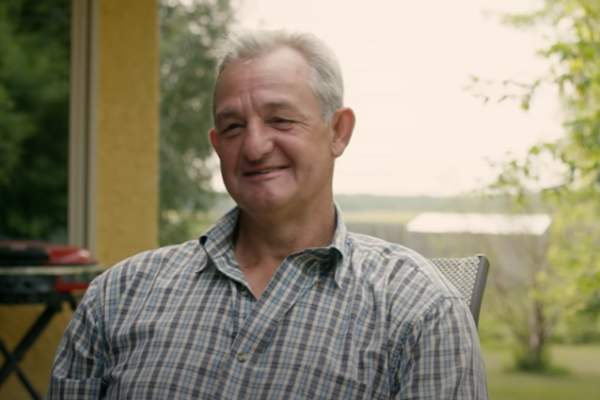 Rich is now a pro scout for the Phoenix Coyotes. On the other hand, the coach's oldest brother, Gary Sutter, stayed home to work on the family farm rather than making a name for himself in the NHL. Sadly, Darryl Sutter's father, Louis, passed away at the age of 73 on February 10, 2005, following a long illness.
To talk about his educational background, Darryl had received college scholarships to many Ivy League schools and was even recruited by Yale and Harvard. Princeton even offered him a full ride. But the coach turned them down in order to play junior leagues followed by professional hockey in Japan.
Also Read: Learn In Detail About Anirban Lahiri
Darryl Sutter Net Worth – $10 Million
The 1958-born has been coaching since he retired as a player in 1987. He must have earned a hefty sum from his career as a coach. As per Celebrity Net Worth, Darryl Sutter's net worth is a whopping amount of $10 million.
Darryl was drafted by the Chicago Blackhawks as the 179th overall pick in the 11th round in the 1978 NHL Entry Draft and made his NHL debut in 1979. He spent his entire playing career with the Blackhawks before it was cut short in 1987 by injuries he had sustained a few times while playing. Then, the Viking native began to coach, spending 11 seasons coaching the Blackhawks, San Jose Sharks, and Calgary Flames.
In December 2011, Darryl became the head coach of the Los Angeles Kings. After leading the team to their two Stanley Cup Championships in 2012 and 2014, he was released from the position. Later, in 2021, he was re-hired and is currently serving the Calgary Flames as the head coach. He signed a 3-year contract with the Flames, whose details have not been revealed yet.
Now, let's look at Sutter's salary that he received while at San Jose Kings, as per Hockey Zone Plus.
| | |
| --- | --- |
| Season | Salary |
| 2014-15 | $2,000,000 |
| 2015-16 | $2,000,000 |
| 2016-17 | $3,000,000 |
Table Source: Hockey Zone Plus
According to Celebrity Net Worth, he earns a salary of $3 million. So, Darryl Sutter's net worth of $10 million is no wonder, considering his longtime career in the sport.
Don Granato is a fellow ice hockey coach earning enormously.
Is A Loving Husband
As the title suggests, the former player is happily married to his partner, Wanda Sutter. Unfortunately, not much information has been revealed about Darryl Sutter's wife. Hopefully, we will get to know more about Wanda in the upcoming days.
Nonetheless, the couple met each other in a recreational softball league. Darryl and his spouse, Wanda, tied the knot on August 12, 1980. The husband-wife duo has been together ever since and enjoys a private marital life.
Proud Father Of Three
Darryl and Wanda share three grown-up children. Five years after exchanging their wedding vows, the pair welcomed their first kid, Jessica "Jessie" Sutter, on April 17, 1985. Darryl Sutter's daughter played a season of volleyball at RDC Queens.
Two years later, on June 2, 1987, the couple had their son, Brett Sutter. The latter, following in his father's footsteps, is also a renowned ice hockey player who plays for the Ontario Reign of the AHL. In addition, Brett shares three little kids with his wife, Erin Sutter.
Lastly, Wanda gave birth to their youngest child, Christopher "Chris" Sutter, on March 30, 1993. Chris was born with the form of Down Syndrome known as Trisomy 21 and was told by doctors that he wouldn't live long. If he did, he would be blind and deaf and probably have to spend his entire life in an institution.
Would like to wish all the incredible athletes especially those from @SpecialOCanada good luck in this @SpecialOlympics. Have a blast, compete hard and be proud as hell like we are of you!! You are all champions! pic.twitter.com/lD001DXhhK

— Brett Sutter (@sutter_brett) March 15, 2019
Despite that, Darryl Sutter's son has been leading a healthy and happy life. Chris attends his dad's games and seems to love dancing. Nonetheless, with his fortune worth $10 million, the NHL coach must enjoy a comfortable life with his wife and kids. We wish the best to the Sutter family in the future.
Trivia And Facts
Darryl is not active on any social media platforms.
His youngest brothers, Rich and Ron, are twins.