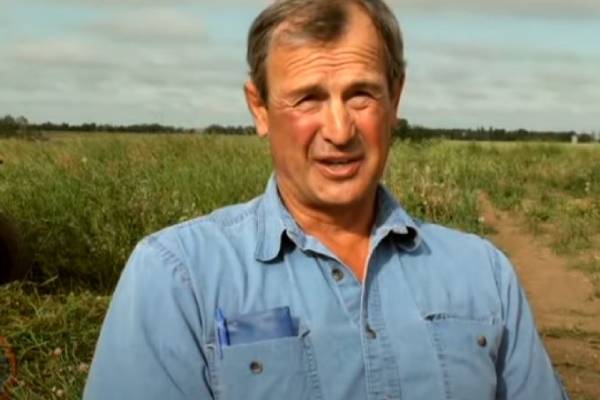 Birth Date

October 7, 1956

Birth Name

Brian Louis Allen Sutter

Age

67

Height

5' 11"

Weight

180 lbs

Father's Name

Louis John Sutter

Mother's Name

Grace Sutter

Birth Place

Viking, Alberta, Canada

Birth Sign

Libra

Nationality

Canadian

Profession

Ice Hockey Head Coach

Partner

Judy Sutter

Relationship Status

Married

Eye Color

Brown

Hair Color

Brown

Children

Shaun Sutter, Abigail Sutter
Last updated on June 30th, 2022 at 08:48 am
The Sutter family is one of the renowned families in ice hockey sports. Brian Sutter is the second oldest child of the family, who previously played as an ice hockey forward. Furthermore, he is also the current head coach of the Innisfail Eagles.
Did you know Brian is the only Sutter brother to have his jersey retired by NHL? Moreover, there are several other interesting facts about the ice hockey coach. So, let's take a look at this short biography.
Comes From A Hockey Family
The head coach was born Brian Louis Allen Sutter on October 7, 1956, in Canada. As mentioned earlier, he belongs to the famous Sutter family of the National Hockey League. He is the second oldest child of Louis John Sutter and Grace Sutter. Brian's parents got married in the early 1950s and settled on a farm near Viking, Alberta, where they raised a family of nine.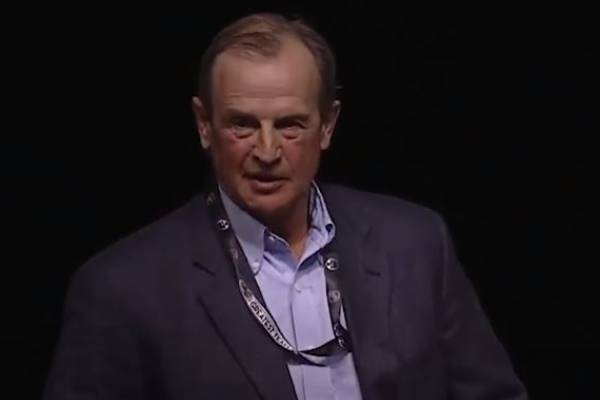 Brian grew up with his siblings, Brent Sutter, Darryl Sutter, Duane Sutter, Ron Sutter, Rich Sutter, and Gary Sutter. Except for Gary, who is also the eldest child, all of them made it to NHL. Likewise, except for Rich and the oldest brother, everyone became coaches. Unfortunately, following a long illness, Brian Sutter's dad passed away on February 10, 2005, at the age of 73. Furthermore, Brian's mom also battled breast cancer.
Talking about his education, it is quite not known which school and university Brian attended.
Brian Sutter Net Worth And Career
Coming from a hockey family, Brian was inclined toward the sport from a very young age. He has competed with his brothers and after retiring, he has coached several teams. Therefore, it can be assumed that Brian Sutter's net worth is a notable amount.
The former sportsman played two years each for the Red Deer Rustlers and Lethbridge Broncos. That was the start of his playing career. Before getting drafted by the St. Louis Blues in the second round as the 20th overall pick in the 1976 NHL Entry Draft, Brian represented Canada at the World Junior Championship in 1975. The Blues became the only NHL team he played as he retired in 1988 after a nagging back injury. Furthermore, the team also retired his jersey #11 in December 1988.
The same year, Sutter made his coaching debut as the head coach of the Blues. He then went on to coach Boston Bruins, Calgary Flames, and Chicago Blackhawks, and then he served several junior hockey teams like Bentley Generals, Red Deer Rebels, and Innisfail Eagles. He is still the head coach of the Eagles. Furthermore, take a look at Brian Sutter's salary that he received in different years.
| | | | |
| --- | --- | --- | --- |
| Season | Team (C = Coaching) | Salary | In Today's US $ |
| 1978-79 | St. Louis Blues | $35,000 | $145,033 |
| 1982-83 | St. Louis Blues | $35,000 | $98,036 |
| 1985-86 | St. Louis Blues | $150,000 | $376,917 |
| 1989-90 | St. Louis Blues "C" | $250,000 | $545,092 |
| 1999-00 | Calgary Flames | $357,000 | $580,095 |
Table Source: HockeyZonePlus
Hence, in his playing and coaching career, Brian seems to have earned significantly. His contract with Innisfail Eagles must also pay him handsomely. Thus, Brian Sutter's net worth must be a substantial amount, given that he is successfully coaching till date. Talking about which, his brother, Darryl Sutter has a fortune worth $10 million.
Also Read: Learn About Peter Laviolette
Is Happily Married With Two Kids
Brian's professional life is not the only successful thing that he enjoys, it's also his marriage. He is happily married to Judy Sutter. However, the duo has kept their marriage under the wraps. As a result, their wedding date and relationship timeline remain a mystery. Furthermore, Brian Sutter's wife addresses every male as "Mister" or "Sir," and he calls her "Momma." Nevertheless, it must have been a lovely journey for the Sutter couple.
As a married pair, Brian and his spouse have welcomed two kids, a son, and a daughter together. Brian Sutter's children are Shaun Sutter and Abigail Sutter. Furthermore, his baby boy has followed in his footsteps and is currently an assistant general manager of the Red Deer Rebels.
Front office news!

Shaun Sutter named Associate General Managerhttps://t.co/KZH1LZ04UM#RDR #WHL pic.twitter.com/CrJUBnz2yU

— Red Deer Rebels (@Rebelshockey) August 4, 2021
Nonetheless, the second oldest Sutter must be enjoying a content life with his family. As it already has been several years of his professional career, he must have earned massively and is likely living a comfortable life. We wish him blissful days ahead.
Trivia And Facts
In 1991, Sutter received the Jack Adams Award as the NHL's best coach.
Brian doesn't seem much active on social media platforms.