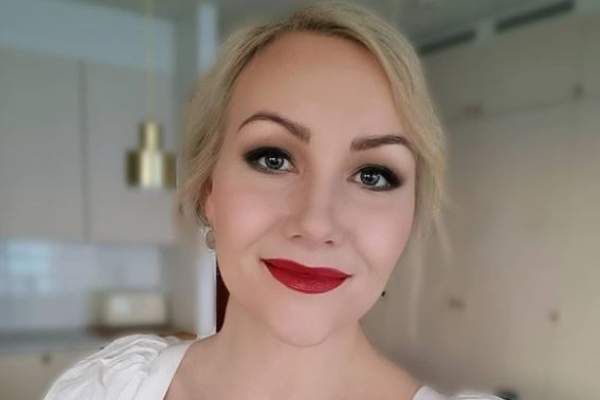 Birth Date

July 8, 1989

Birth Name

Emma Elina Kimiläinen

Age

34

Also Known As

Emma Elina Kimiläinen-Liuski, Emma Kimilainen

Father's Name

Hannu Kimilainen

Mother's Name

Merja Kimilainen

Birth Place

Helsinki, Finland

Birth Sign

Cancer

Nationality

Finnish

Profession

Race Car Driver

Relationship Status

Married

Eye Color

Blue

Hair Color

Blonde

Children

Fanni Liuski

Education

Bachelor of business in marketing and logistics

Official Website

https://www.emmakimilainen.com/
Since its first season in 2019, W Series has equally become famous in the racing world, just like F1 and other racing championships. As of 2022, W Series has entered its third season, and it recently revealed its driver lineup. Emma Kimilainen is one of the competitors for the 2022 season.
Emma has been professionally racing for several years. Furthermore, the talented racer is a proud mother. So, without further ado, let's get to know how Kimilainen has balanced her life as a mama and racer.
Grew Up With Two Siblings
On July 8, 1989, Emma Elina Kimiläinen was born in Helsinki, Finland. She grew up with a brother, Mikko Kimilainen, and a sister, Julia Kimilainen. The Kimilainen siblings seem to have a strong bond and are supportive of each other's careers.
View this post on Instagram
Emma Kimilainen's parents are Merja Kimilainen and Hannu Kimilainen. It was, in fact, her dad, a motorsport enthusiast, who introduced her to motorsport at the age of 1. When she was a little girl, her father always wanted to go driving whenever it began raining. Hannu used to put her and her brother on slicks on the track.
Moreover, the driver's family also owned karting cars and snowmobiles. She used to ride at their cottage in Southern Finland. In addition, Emma once revealed that she always had to struggle with her big brother about whose turn it was to ride with their old man. Furthermore, she was also allowed to ride by herself on the lake ice.
The blonde beauty often says that her parents are her role models and often credits them for who she is today. Talking about her education, she received her high school degree in 2008 from Mäkelänrinteen urheilulukio. Then, she went to EVTEK University of Applied Sciences in 2010 and graduated in March 2012 with a degree in Bachelor of business in marketing and logistics.
In addition, in 2019, Kimilainen also went to the United States Sports Academy, from where she earned International Certification in Sports Management (ICSM).
Also Read: Take A Look At Johnny Castellanos' Biography
Emma Kimilainen Net Worth And Career
At the age of three, Emma began racing karts when her family started their yearly caravan trips around Finland to visit go-kart tracks. Two years later, she drove her first race and since then has competed in several championships. The racer who has not looked back since the beginning of her career must have earned significantly. Thus, Emma Kimilainen's net worth must be a substantial amount.
By the time the business graduate was 15, she had already shifted from go-karts to single-seaters. At the same time, she used to ride snowmobiles, but an injury led her to take a 10-year-long hiatus from snowmobiling. Talking about her car racing career, after the start of her professional career in 2005, she participated in the Formula Ford Championship.
The Finnish driver struggled to manage her finances in the 2009-10 season. The same year, she took four-year-long hiatus. She returned to racing in 2014 and competed with PWR Racing Team. Furthermore, in 2019, Emma made her W Series debut. In the 2022 season, she is competing with the Puma W Series team with Tereza Babickova.
Apart from being a racer, Emma has also made herself known as a TV Commentator and radio host. When she took a break from racing, she worked for Radio Nova and MTV Oy. Moreover, in March 2015, she released her first book, "Nalsen Autoliuopas," which costs $7.72 (€7.60). The book must have sold many copies.
In the 2019 W Series season, Emma finished in the fifth position. Likewise, in the 2021 season, she ranked 3rd and cashed $125K prize money. Hence, this must have enhanced Emma Kimilainen's net worth. This season too, she might earn significantly from the series.
Emma's Love Life And Motherhood
Talking about her personal details, Emma is a happily married woman. She shares a blissful marital life with Timo Liuski. The couple met for the first time at an event in 2009. After that, the duo happened to play soccer on the same mixed team, which was the beginning of their romance.
Three years later, in 2012, the smitten pair walked down the aisle and have been together ever since. Furthermore, Emma Kimilainen's husband is involved in the business field and is an account manager at the Bauer Media Group. The racer often gushes about her partner in several interviews.
Furthermore, the couple welcomed a daughter Fanni Liuski in 2013. She occasionally posts pictures of her baby girl. However, she makes sure to hide Fanni's face in every photo.
However, as per Seiska, in 2021, the Finnish driver and her husband filed for divorce. The reason behind the separation remains a mystery. As the racer is secretive about her personal life, she has not mentioned much about her divorce or whether it has been finalized.
Let's hope the Finland-born driver will soon open up about her marital status. Nonetheless, Emma must be living a wonderful life. We hope to see her shine in the future.
Trivia And Facts
She took 4 years long hiatus from racing after a men's magazine sponsoring her for the Indy Lights series asked her to pose topless for them.
Emma has 50.7K followers on Instagram.