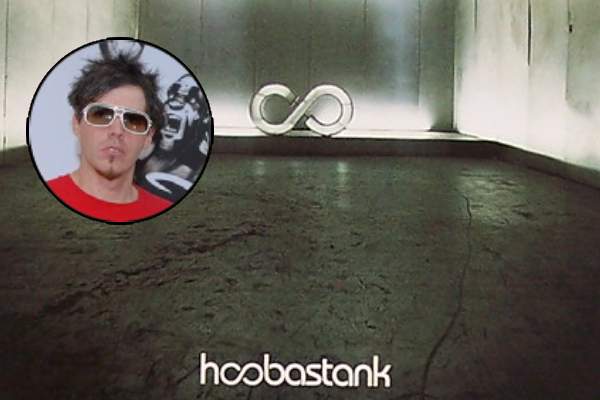 Birth Date

April 6, 1976

Birth Name

Markku Lappalainen

Age

47

Birth Place

California, USA

Birth Sign

Aries

Nationality

American

Profession

Bassist

Relationship Status

Not Confirmed

Eye Color

Brown

Hair Color

Dark Brown
Last updated on June 26th, 2022 at 07:52 am
A bassist plays a part of the music, which is critically essential; however, they often get overlooked by the audience. Nevertheless, Markku Lappalainen has made an impact on the Californian music scene by showcasing his skills through the band Hoobastank.
Markku is famous as the former bassist of the popular Southern Californian pop-punk rock band Hoobastank. Therefore, to find out more about what makes him an accomplished bassist, his personal life, and his professional career, stick with us till the end of this article.
His Parents Are Finnish
The skilled bassist was born on April 6, 1976, in California, USA. His dad and mom are originally from Finland. Despite not much being known about Markku's parents, they must have been supportive.
Besides, Lappalainen has been passionate about music since little. The first instrument he ever played was a saxophone, and later, he moved to guitar and then bass. The bassist was influenced by heavy metal bands such as Iron Maiden and Megadeth in his early childhood.
The former band member then came across techno music, credited with continuing to inspire him. In addition, Markku has not revealed which college or university he attended.
Also Read: More About Justin Meacham's Biography
Markku Lappalainen Net Worth And Career
Markku is one of the most skilled and hardworking bassists and musicians. He has been in the music industry for several years. However, Lappalainen gained wider attention after getting involved with the band Hoobastank. His band ruled the Californian music scene in the late 90s. In addition, he was an active member of the band for about 11 years. Given his excellent career, Markku Lappalainen's net worth must be substantial.
Furthermore, the bassist was working in the adult movie industry as a set builder and grip when he accepted the ad to join Hoobastank. The band was a welcome escape from what he called the misery of his day job. Lappalainen joined the band Hoobastank in 1994 and began performing with members Doug Robb, Daniel Estrin, and Chris Hesse.
The group recorded their first self-released album, They Sure Don't Make Basketball Shorts Like They Used To, in 1998. Later, the band signed with the Island record label, released its major-label debut, Hoobastank, in 2001, and released The Reason in 2003.
The latter was a major commercial hit, and most of its singles hit the top 10 charts. Likewise, the title track, released in 2004 as a single in the first half, became a massive hit and reached No.2 on the Billboard Hot 100.
In fact, Hoobastank also managed to enter the Los Angeles music scene at a time when it was in desperate need of something fresh and original. Their mellow hard rock seemed appropriate and went on to become a renowned band. Apart from this, some of Markku's band Hoobastank's notable songs are Madworld, The Sequel, Out of Control, Crawling in the Dark, and many more.
However, Markku left the group in 2005 because he was tired of doing band tours and wanted something different. Furthermore, he always wanted more progressive stuff, more aggressive rock. He wanted a change and hence left the band. To replace Lappalainen in the band, bassist Josh Moreau was signed in 2006.
Besides, a person working as a bassist in the United States typically earns $46,447 on average. As a result, Lappalainen's salary must have been substantial. In addition, during his time in the band, he must have amassed a sizable amount of fortune. Thus, such professional ventures must have improved Markku Lappalainen's net worth.
Has Kept His Personal Life A Secret
When it comes to marriage and relationships, the bassist has maintained complete secrecy from the eye of the public. Since Markku left the band Hoobastank, he hasn't appeared much in the limelight. Furthermore, he also left the band because he wanted to settle down and have kids.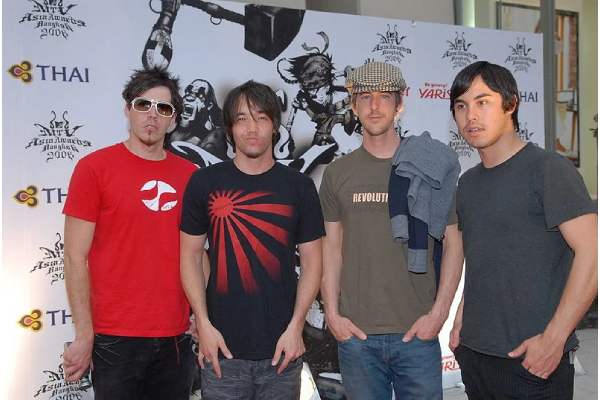 On the contrary, the information regarding Markku Lappalainen's wife has not been revealed yet. Not only does the artist refrain from talking about his personal life in public, but he also hardly uses any social media sites. In addition, the bassist has not provided any information about his past, family, or current whereabouts.
However, according to his fellow bandmate, Hoobastank drummer Chris Hesse, the musician got married. So, maybe, Lappalainen wants to live a very private and confidential life now. Nevertheless, he must be happy with his partner. Could the couple have welcomed any children?
We wish the instrumentalist continued success and to share more of his story. Furthermore, we hope Markku Lappalainen has a successful future in his work.
Trivia And Facts
The bassist is not active on social media platforms.
Markku is principally a male name of Scandinavian origin that means Rebellious.