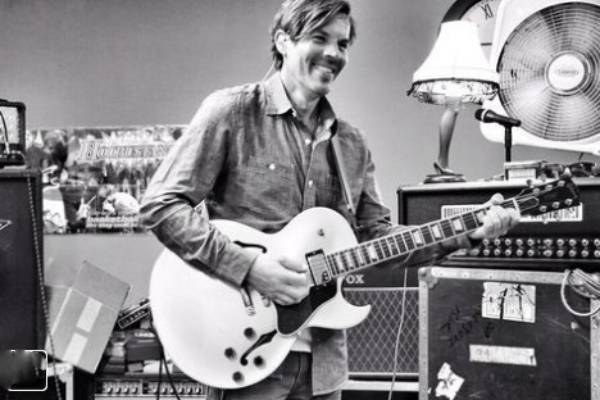 Birth Date

July 9, 1976

Birth Name

Dan Estrin

Age

47

Also Known As

Daniel Estrin

Birth Place

Los Angeles, California, USA

Birth Sign

Cancer

Nationality

American

Profession

Guitarist

Relationship Status

Not Confirmed

Eye Color

Hazel

Hair Color

Brown

Instagram

https://www.instagram.com/danielestrin/
Last updated on June 26th, 2022 at 07:54 am
Dan Estrin is the lead guitarist, songwriter, and producer for the Southern Californian rock band Hoobastank. With the proper knowledge and consistent practice, he has been able to sustain himself in the music industry for many years.
In addition, to find out more about what makes him an accomplished guitarist, his personal life, and his professional career, stick with us till the end of this article.
Has Kept His Family Background A Secret
The skilled artist was born on July 9, 1976, in Los Angeles, California, USA. Talking about his parents, it looks like he shares a strong bond with his father. Once he shared a picture with him by putting a humorous caption. However, not much has been revealed about Estrin's mother.
Furthermore, Dan Estrin discovered his musical path when he bought his first album around age 12. He grew up listening to his dad's extensive music collection from the 1970s and 1980s. Even though not much is known about the guitarist's family, we know that he is closest to Doug Robb, the lead vocalist for Hoobastank.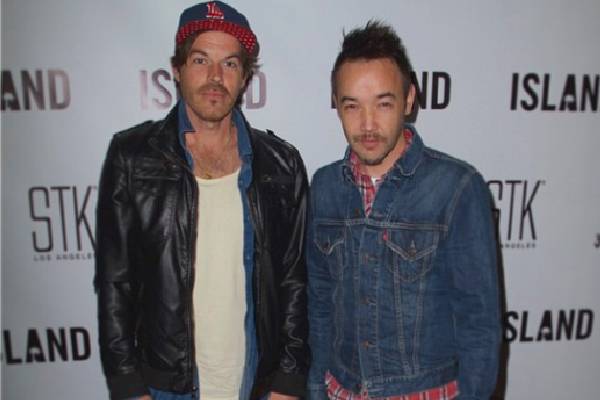 Many of his Instagram posts are dedicated to his best friend, Robb. Also, in an Instagram post, the guitarist wrote that he loves Doug just like a sibling. Similarly, he attended Agoura High School and later went on to study at Ox School in 2018.
Also Read: Learn More About Dave Matthews's Biography
Dan Estrin Net Worth And Career
Dan is one of America's talented guitarists and musicians. He's been playing guitar professionally for almost two decades. In the late 90s, his band ruled the California music scene and earned massively. So, Dan Estrin's net worth must be substantial, given his successful career.
Estrin started playing the guitar and later picked up the bass and drums. He performed at his first concert, a talent show with several hundred audiences, as a freshman in high school. Furthermore, he stated on Hoobastank's official website that all he ever wanted to do after that night was play music.
Later, at Agoura Hills, Estrin faced off against Doug Robb in a high school band competition. They had known one another before the competition, and after it ended, they decided to form the band Hoobastank with Markku Lappalainen and Chris Hesse.
Furthermore, Hoobastank released its self-titled debut album in November 2001. Some of Estrin's band Hoobastank's notable songs are The Reason, Unaffected, Lucky, Did You, Born to Lead, No Win Situation, Inside of you, Same Direction,  Born to Lead, and many more.
Besides, Hoobastank was signed to Island Records from 2001 to 2012 and has released six albums. Nearly 10 million albums have been sold globally by the band. The bandmates must have made a decent fortune as a result. In addition, the songs of Estrin's band have received three Grammy nominations, including Best Pop Performance by a Group with Vocals, Best Rock Album for The Reason, and the Grammy nomination for Song of the Year for the band's smash tune The Reason.
A person working as a guitarist in the United States typically earns $50,578 on average. As a result, Estrin's salary must be substantial. In addition, his band has also performed in various tours and events, which helped him compensate a significant royalty fee.
Also, the band has their official YouTube channel from which they earn around $39.1K – $626K yearly. Thus, such professional ventures must have improved Dan Estrin's net worth.
Who Is The Guitarist Dating Recently?
When it comes to love life, Dan has maintained complete secrecy from the eye of the public. Therefore, the information regarding Dan Estrin's wife or girlfriend has not been revealed yet.
Estrin doesn't seem to have been associated with any other person in the past or the present. Also, through his Instagram, Estrin posts more about his band and best friend and seems to be a workaholic. As he is very passionate about music, could it be he is entirely focused on his profession now?
Moreover, the musician has not been open about his kids. However, he often shares photos with two little girls on Instagram. The two girls are Dan's nieces, and it is seen that he is very good with kids.
View this post on Instagram
Overall, we could witness that Dan Estrin has come a long way from forming the band to establishing his band in the world music scenario. He is passionately and enthusiastically pursuing his musical career right now. So let's all wish him more fame and fortune in the days to come.
Trivia And Facts
Dan has 6.2k followers on his Instagram.
He is a pet lover and owns a dog.