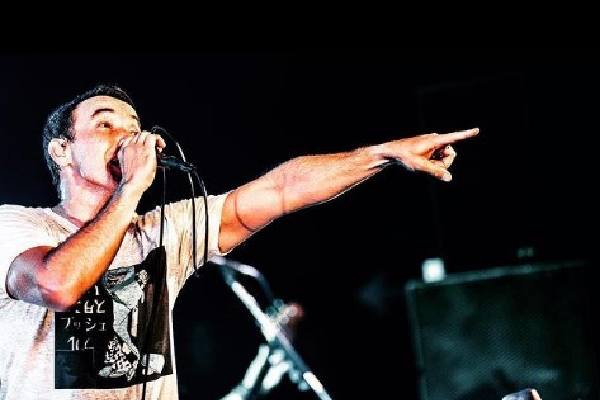 Birth Date

January 2, 1975

Birth Name

Doug Robb

Age

48

Also Known As

Douglas Seann Robb

Height

5' 8''

Weight

110 lbs

Father's Name

Donald Robb

Mother's Name

Eiko Kitaguchi

Birth Place

Agoura Hills, California, USA

Birth Sign

Capricon

Nationality

American

Profession

Singer

Partner

Christiana Lund

Relationship Status

Married

Eye Color

Hazel

Hair Color

Dark Brown

Children

August Robb, Magnolia Robb

Twitter

https://twitter.com/hoobadoug

Instagram

https://www.instagram.com/hoobadougrobb/
Last updated on June 26th, 2022 at 07:55 am
For someone to become a great vocalist, one needs to be devoted to their craft, work incredibly hard, and be willing to sacrifice anything it takes to become the best they can be. Likewise, one example of a super-skilled vocalist is Doug Robb, popularly known as the lead vocalist for the southern Californian rock band Hoobastank.
Furthermore, to know more about what makes him an accomplished artist, his personal life, and his professional career, stick with us till the end of this article.
Felt Possessed By Music At Three
The talented singer was born on January 2, 1975, in Agoura Hills, California, USA. He was welcomed into this world by his father, Donald Robb, and mother, Eiko Kitaguchi. Plus, according to IMDb, he has one brother, James Robb. However, going through the singer's social media handles, he also seems to have other siblings, Nina Burr, Jim Robb, Tom Robb, and Steve Robb.
Doug has been passionate about music since his early childhood. In an interview with Rolling Stone, the vocalist shared his childhood memory, saying he was just three when he felt possessed by the music. As a shy kid growing up in the Los Angeles suburb of Agoura Hills, he found salvation in his headphones.
Likewise, Robb attended Agoura High School and later went on to study at Moorpark College.
Also Read: Learn More About Andy Wickett's Biography
Doug Robb Net Worth And Career
Doug is one of America's most talented singers and songwriters. He's been singing professionally for several years. His band commanded the California music scene in the late 90s. Furthermore, the exceptional artist continues to positively impact the music industry with his incredible songs and performances. Given his excellent career, Doug Robb's net worth must be substantial.
Robb started playing Bass guitar at age 15. Later, he competed against Dan Estrin at a high school battle of the band competition in Agoura Hills. They knew one another from before the competition, and later, after the competition was over, they decided to form their band, Hoobastank, with Markku Lappalainen and drummer Chris Hesse. Furthermore, the singer's career escalated after performing in the band.
Hoobastank released its debut album in November 2001, and it was self-titled. Some of Robb's band's notable songs are Running Away, Out of Control, Disappear, Inside of you, If I Were You, Same Direction, The Reason, Right Before Your Eyes, Crawling in the Dark, and many more. In addition, the band was signed to Island Records from 2001 to 2012 and has released six albums. The band has sold almost 10 million albums worldwide. The price of the albums (CD) ranges from $4-$72. Hence, the bandmates must have made considerable earnings.
Furthermore, Doug's band's songs have been nominated for three Grammy Awards, and several other nominations. Also, the band must have earned quite well from tours and events. Furthermore, they have their official YouTube channel from which they earn around $39.1K – $626K yearly.
An average year's salary for an American musician is $53,086. As a result, Doug's salary must be substantial. In addition, he has also co-written a few tracks for which he must be compensated with a significant royalty fee.
Thus, such professional ventures must have improved Doug Robb's net worth. On the other hand, his wife, Christiana Robb has also earned enormously as a singer.
Has A Successful Marriage
The skilled singer shares a content marital life with his wife, Christiana Lund. Doug Robb has been married to his spouse since August 2, 2008. The duo is deeply in love, and their bond is ever-growing. Furthermore, the blissful couple has even been together for several years.
The singer is head over heels in love with his wife and he is often seen sharing photos of the family on social media. From the posts, it is evident that the match is happily living together. On the other hand, Doug Robb's wife has kept her Instagram private.
Proud Father Of Two Kids
After being together for many years, Doug and his wife welcomed their first child Magnolia Robb in September 2010. The duo gave birth to their second kid, August Robb in November 2013. Doug Robb's children are young and bright, and the entire family lives a joyful life, as seen by his Instagram photos.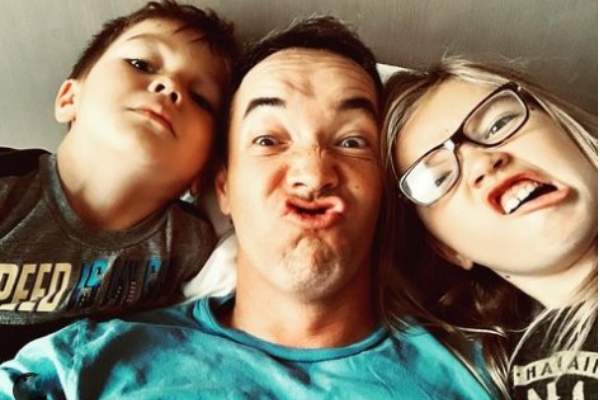 The native of California is currently resurrecting his musical career with passion and zeal. So, let us all wish him further success and popularity in the days ahead.
Trivia And Facts
Doug Robb has 15.2K followers on Instagram.
He can sing a crooning, the screaming ache of the punk-style dirge-like love song or melancholy ballad style in a haunting tenor.