Birth Date

September 4, 1994

Birth Name

Nicolae Negumereanu

Age

29

Also Known As

Nick Negumereanu

Height

6 ft

Weight

205 pounds

Birth Place

Brasov, Romania

Birth Sign

Virgo

Nationality

Romanian

Profession

MMA Fighter

Relationship Status

Not Confirmed

Eye Color

Black

Hair Color

Black

Awards Honors

RXF Light Heavyweight Championship winner

Instagram

https://www.instagram.com/negumereanu/
Last updated on March 26th, 2022 at 06:23 pm
Nicolae Negumereanu is an MMA fighter who achieved a performance, long-awaited by his country Romania. He became the first Romanian to win the world's most prestigious mixed martial arts competition in June 2021.
Hence, without ado, let's learn more about this professional fighter's personal and professional life.
Was 18 When He Earned His First Battle Allowance
The wrestler was born on September 4, 1994, in Brasov, Romania. He goes by the nickname "Nick" and is also recognized as Nick Negumereanu as well. The MMA fighter keeps his personal life quiet and hasn't said much about his family.
A single fact about his early days told by Nicolae in an interview is that, when he was 18, the very first amount he got in a battle allowance was $113 (500 lei). To celebrate his happiness, the sportsperson took his mother shopping.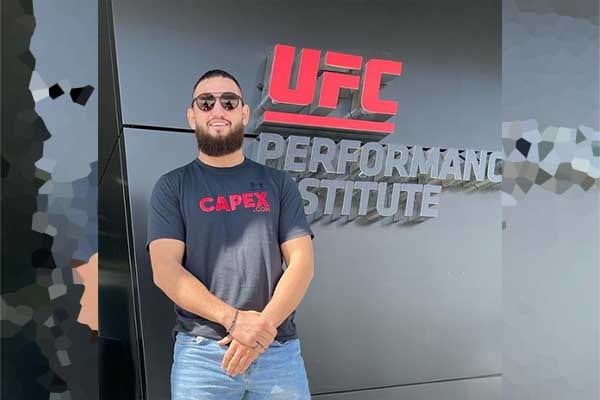 Nick further added that since his family had a weak financial background, they couldn't get him into sports. However, at the age of 16, the champion himself took the initiative of making his way on his own.
Apart from wrestling and ring, the fighter is also fond of electric bikes and climbing Bucegi Mountains.
Similarly, you might be interested in learning about another UFC player, Rafael Fiziev's early life and professional life.
Nicolae Negumereanu Net Worth & Career
On October 10, 2016, the Romanian wrestler made his pro-MMA debut against Alexandru Gavrila. Nicolae recorded a TKO win in his debut MMA fight. Marius Pîslaru, Constantin Padure, Robert Orbocea, Yuri Gorbenko, and Kovacs Kalman were among the opponents he conquered during his undefeated run in Real Xtreme Fighting.
On November 19, 2018, he won his first MMA championship, the RXF Light Heavyweight Championship, by defeating Dan Konecke by Bravo Choke at RXF 32.
The following table illustrates the various statistics and records of the MMA fighter.
| | |
| --- | --- |
| Wins By Knockout | 7 |
| Wins By Submission | 3 |
| Wins By Decision | 1 |
| Striking Accuracy | 39% |
| Grappling Accuracy | 17% |
| Sig. Strikes Defense | 30% |
| Takedown Defense | 63% |
| Average Fight Time | 10:26 |
Moreover, in the UFC Fight Night: Costa vs. Vettori, held in 2021, Nicolae earned a total payout of $30K. Similarly, in another event of UFC on ESPN: The Korean Zombie vs. Ige the fighter, the Romanian fighter took the Venum pay of $4,000 to his home, in addition to other earnings.
Thence, undoubtedly going on at this pace, Nicolae Negumereanu's net worth and winning rate would sure hit a new career height.
In an interview, the Martial artist disclosed that he would probably want to pursue a coaching career after his retirement. Hence it is safe to assume that the pro fighter has already planned his future, and that would simultaneously increase Nicolae Negumereanu's net worth.
ALSO READ: Get To Know Yan Xiaonan
Is Nicolae Negumereanu dating anyone?
Nicolae Negumereanu is said to be single. The fighter seemed to be too preoccupied with tournaments to consider dating.
Furthermore, because Nicolae is a private person, it is understandable that he would be hesitant to disclose such sensitive information to the public. Regardless, it appears that we will have to wait a little longer to learn more about Nicolae Negumereanu's girlfriend or wife.
Moreover, the upcoming fight of Nicolae will be held on March 5, 2022, against Kennedy Nzechukwu. Likewise, here is a clip of the Romanian champion after winning in the UFC with a first-round TKO.
All we can say is that Nicolae Negumereanu is all set to achieve his longtime goal of winning the event title and world championship. He is determined to show his ability and take on difficult jobs, and we wish the charismatic fighter the best of luck in his future endeavors.