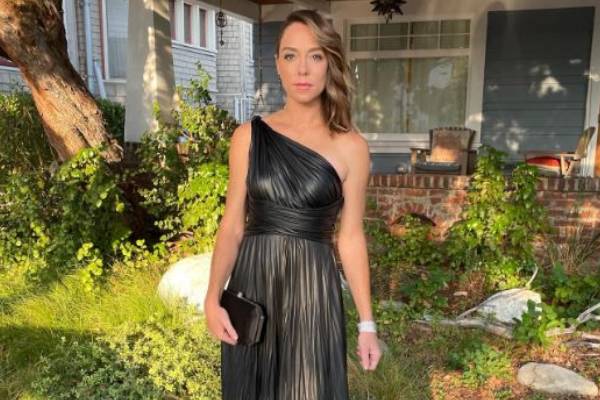 Birth Date

June 23, 1977

Birth Name

Siân Heder

Age

46

Height

5' 9"

Weight

121 lbs

Father's Name

Lajos Héder

Mother's Name

Mags Harries

Birth Place

Cambridge, Massachusetta

Birth Sign

Cancer

Nationality

American

Profession

Actor, Film Director, Screenwriter

Partner

David Newsom

Relationship Status

Married

Eye Color

Brown

Hair Color

Blonde

Children

2

Education

Bachelor of Fine Arts

Awards Honors

BAFTA

Wikipedia

https://en.wikipedia.org/wiki/Sian_Heder
Last updated on March 28th, 2022 at 05:36 am
Siân Heder is a well-known filmmaker and writer who came into prominence for the 2021 drama movie CODA. The movie helped her receive numerous prestigious awards. Apart from that, she has gained significant fame and fortune to her name from different projects.
Sian's personal life has been the topic of interest for a number of movie fans. Thus, let's take a look at the biography of the filmmaker and know about Sian Heder's love life, parents, kids, and many more.
Daughter Of Immigrant Parents
The filmmaker was born in Cambridge, Massachusetts, on June 23, 1977. She is one of the two daughters of immigrant parents.
Sian Heder's parents are artists working together to create public art across the USA from their studio. Her mom, Mags Harries, is a sculptor from Wales. Similarly, her dad, Lajos Heder, is an artist from Hungary.
Furthermore, Sian Heder's sister, Thyra Heder, is an author and artist.
Sian attended Carnegie Mellon School of Drama. There she studied acting and film and graduated in 1999 with a degree in Bachelor of Fine Arts.
ALSO READ: Know About Jacqueline West
Sian Heder Net Worth And Earnings
Sian Heder's net worth comprises her earnings as a filmmaker and actress. After graduating from college, Sian moved to Hollywood to become a screenwriter and an actress. At that time, she had a job at a nanny agency working for guests with kids staying at four-star hotels.
The Cambridge native's debut as a director and writer was in the 2006 short movie Mother, whose script was 1 of 8 chosen to receive a fellowship for the prestigious American Film Institute's DWW. Her debut feature movie is Tallulah, which stars Allison Janney and Elliot Page.
She has written several other short movies like Dog Eat Dog and television series including Orange Is the New Black, Men of a Certain Age, and Little America. Furthermore, she has worked as a director in different entertainment projects, as mentioned earlier, and others like Queen Fur, GLOW, and The Path.
Sian's movies Tallulah and CODA became a massive hit. The latter earned $1.05 million worldwide and in January 2021, Apple bought worldwide rights to the movie for $25 million.
Sian has been nominated for numerous prestigious awards and has also won BAFTA Film Award 2022, HFCS Award 2022, HCA Award 2022, and many others. Heder won the best adapted screenplay for her celebrated movie, CODA at the 2022 Academy Awards.
Moreover, the talented writer also has acting credits. She has made appearances in different television series like Law & Order: Special Victims Unit, The Sopranos, Boston Legal, etc. Her last acting experience was in 2013, in the movie Breakup at a wedding.
As a result of these successful movies and television series, the multitalented filmmaker must have earned significantly. Thus, Sian Heder's net worth must be in the millions.
Another successful entertainment personality who has earned a fortune is Pauletta Washington.
Sian Is Married To An Actor
Being in the entertainment sector, it is common for one to be in a relationship with a person from the same field. The same has happened in the case of Sian Heder.
The filmmaker shares a blissful marital life with David Newsom. Sian has thanked her partner on multiple occasions and many sites have acknowledged them as husband and wife. However, IMDb suggests that David is still Sian Heder's fiance.
View this post on Instagram
Sian and David have not disclosed any information about how they met and how long they dated. Furthermore, Sian Heder's husband is an actor, producer, and photographer.
Has Two Children
It has been many years since Sian and David got together. In all these years of togetherness, the couple has welcomed a son and a daughter.
Sian Heder's children were born in 2014 and 2015. When she was six months pregnant, the filmmaker began filming Tallulah. However, she has not revealed their name and seems to be protecting the privacy of her children.
GO VOTE!!! pic.twitter.com/YEJgQdDwSM

— Sian Heder (@sianheder) November 8, 2016
Nonetheless, Sian must be living a great life with sound health. Let's hope her future works become a huge success in the coming days.