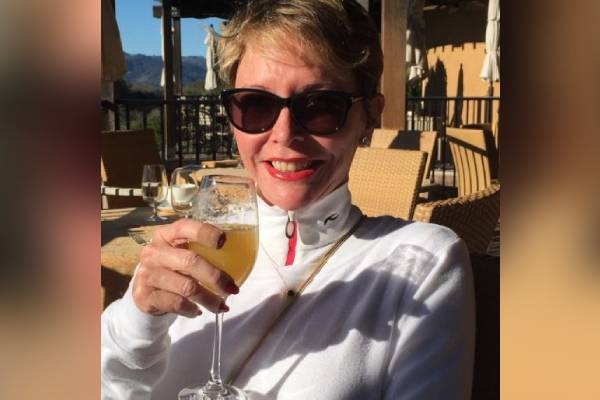 Birth Date

January 13, 1954

Birth Name

Vicki Ann McCarty

Age

69

Also Known As

Vicki McCarty Iovine

Height

5' 7"

Weight

105 lbs

Mother's Name

Andrea

Birth Place

Los Angeles, California, USA

Birth Sign

Capricorn

Nationality

American

Profession

Writer, Lawyer

Partner

David Coiro

Relationship Status

Married

Eye Color

Brown

Hair Color

Brown

Children

Jade Iovine. Jeremy Iovine, Jessica Iovine, James Iovine

Education

J.D. and LL.B

Instagram

https://www.instagram.com/vickiiovine/
Vicki Iovine is a well-known writer, model, and lawyer. She mainly came into the limelight for writing the immensely successful Girlfriends' Guide book series. She has ever since gained significant fame and success in her career. Also, she is Rock & Roll Hall of Fame inductee Jimmy Iovine's ex-wife.
Despite being in the limelight, not many know about Iovine's personal life. Thus, in Vicki Iovine's biography, let's learn about her parents, marriage, children, and many more.
Vicki Is The Native Of California
Vicki was born Vicki Ann McCarty on January 13, 1954. She was brought up in Southern California. Vicki Iovine's mother is Andrea, but nothing has been revealed about her dad. Her mom and younger brother, Gregg Vance McCarty, have already passed away.

Iovine attended the University of California, Berkeley. There, she graduated summa cum laude, Phi Beta Kappa in Journalism. Then, she received her J.D. at Hastings College of the Law. Furthermore, Jimmy Iovine's ex-wife earned an LL.B. in International Law from Cambridge University.
Vicki Iovine Net Worth And Career
Vicki has gained significant fame as a writer and model. Her work experience also includes producing and acting. Hence, Vicki Iovine's net worth comprises her earnings from several ventures in which she has been involved.
As mentioned earlier, Iovine mainly came into the limelight for her book series. Her books are related to pregnancy and parenthood, and she has released them under the brand of Best Friends' Guides and Girlfriends' Guides. The table below shows some of her books along with their price.
| | |
| --- | --- |
| Books | Price (Paperback) |
| The Girlfriends' Guide to Pregnancy: Second Edition | $9.75 |
| The Girlfriends' Guide to Surviving the First Year of Motherhood | $17 |
| The Best Friends' Guide to Pregnancy | $21.31 |
| Best Friends' Guide to Babies | $6.83 |
| Best Friends' Guide to Getting Your Life Back | $12.88 |
| The Girlfriends' Guide to Toddlers | $42.91 |
Table Source: Amazon
Apart from these books, Vicki has also written in the columns of many prestigious newspapers, including Child and Los Angeles Times. Not only that, Iovine also worked as a relationships correspondent for Redbook and a parenting correspondent on Oprah, The View, and the Today show. All these ventures must have paid her immensely.
Earnings From Entertainment Business
Apart from authoring numerous books, Vicki has also made significant earnings from the entertainment business. In the September 1979 issue of Playboy magazine, she was named Playmate of the Month. Furthermore, she appeared in different television series like T.J. Hooker, Knight Rider, and The Waltons.
Jimmy Iovine's ex-wife has also acted in movies like Streets of Fire and When Your Lover Leaves. Vicki also served as a producer for the television series Girlfriends' Guide to Divorce. It is based on her book. Thus, these projects must have helped her earn an immense fortune to her name.
As a result of her earnings, Vicki Iovine's net worth must be a notable amount. She must also be able to live a comfortable life with her family, thanks to her financial success. Speaking of wealth, Iovine's ex-husband, Jimmy Iovine's net worth is a gigantic $1 billion.
Has Been Married Thrice
Vicki has been married three times in her life. She was first married at a young age to a man whom she met in law school. The marriage eventually ended, and she met her second husband, Jimmy Iovine. The former pair were married for over two decades, from 1987 to 2009. Furthermore, Vicki Iovine's ex-husband is a record producer and a co-founder of Interscope Records.
But, Vicki's second marriage also came to an end. Although there is no revelation of alimony, she must have received a hefty amount in the divorce settlement. Likewise, it must have been hard for the LA-based author to become a two-time divorcee. But, with time, she moved on and eventually met David Coiro, who would become her third spouse.
In May 2014, Iovine shared the vows with David. Since then, the lovely pair has been living a wonderful life together. It has been many years since the couple tied the knot, and their marriage seems to be going strong. Vicki often shares adorable pictures with her partner on social media.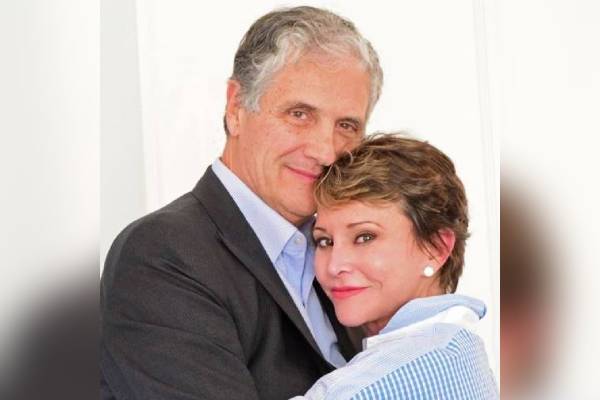 On the other hand, Vicki Iovine's husband does not seem to have any social media account to his name. Nonetheless, let's hope the married duo continues enjoying a blissful marital life for many more upcoming years.
A Proud Mother Of Four Children
The California native is a doting mom of four kids whom she shares with her ex-spouse, Jimmy Iovine. Vicki Iovine's children are Jade Iovine, Jessica Iovine, Jeremy Iovine, and James Iovine.
View this post on Instagram
Moreover, Vicki once posted a photo of her current husband with a little boy, whom she called baby in her caption. Could it be the couple have welcomed a son, Luiza Coiro, together?
Vicki Iovine's daughters and sons must have had a wonderful time growing up together. They all must be doing great in their respective professions. Furthermore, Iovine shares pictures of her kids on her social media time and again.
All in all, Iovine must be doing well in her life. All thanks to Vicki Iovine's staggering net worth, she must be able to enjoy a comfortable lifestyle. Hopefully, she will continue achieving success in whatever she does in the coming days.