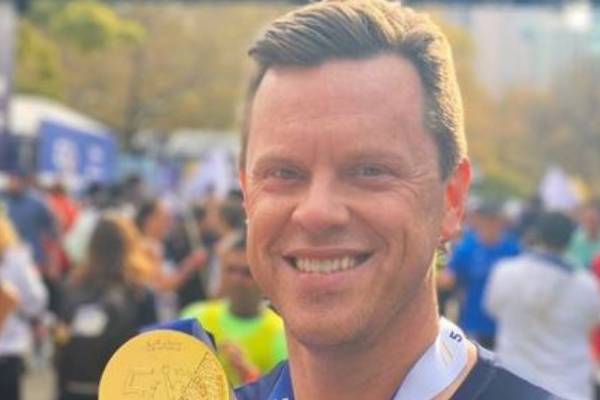 Birth Date

May 3, 1975

Birth Name

William Russell Geist

Age

48

Also Known As

Willie Geist

Height

6′ 4″

Father's Name

Bill Geist

Mother's Name

Jody Lewis Geist

Birth Place

Evanston, Illinois, USA

Birth Sign

Taurus

Nationality

American

Profession

Journalist

Net Worth

$14 Million

Salary

$5 Million

Partner

Christina Elena Sharkey

Relationship Status

Married

Eye Color

Brown

Hair Color

Brown

Children

Lucie Joy Geist And George William Geist

Education

Bachelor's degree in political science

Twitter

https://twitter.com/williegeist

Facebook

https://www.facebook.com/WillieGeist

Instagram

https://www.instagram.com/williegeist/
Last updated on March 26th, 2022 at 04:47 pm
William Russell Geist, also known as Willie Geist, is a television personality and journalist from America. He is mainly known as the anchor of Sunday Today with Willie Geist and the co-anchor of MSNBC's Morning Joe.
Willie has certainly gained significant fame because of his television and writing career. Because of that, his personal life has also become a subject of curiosity for the general public. Thus, let's take a look at Willie's biography, where we talk about his parents, love life, earnings, and many more.
Son Of A Journalist
Willie Geist was born on the 3rd of May, 1975, to Bill Geist and Jody Lewis Geist. At the time of his birth, Willie's mother and father resided in Evanston, Illinois.
Willie Geist's dad, Bill, is a broadcast journalist who formerly worked for CBS and also authored several books. Willie respects his dad and even ran NYC Marathon in his honor and raised money for Michael J. Fox Foundation. Furthermore, Willie Geist's mom, Jody, is a social worker.
Willie Geist's sister is Libby Geist Wildes, who is younger than him. She was a documentary film producer at ESPN for several years.
Furthermore, Willie finished high school at Ridgewood High School. Then, he enrolled at Vanderbilt University and graduated in 1997 with a Bachelor's degree in political science.
Willie Geist, Net Worth – $14 Million
While attending Vanderbilt, Willie worked as a contributing editor at the main student newspaper at the university, The Vanderbilt Hustler. That was the beginning of his professional journalism career, and he has been involved in the field ever since.
As a result, Willie Geist's net worth is estimated to be $14 million. His fortune comprises his income from the salary that he received in his television career and other ventures that he has been involved in since.
In the late 90s, Wilie worked as a producer and editor for CNN Sports Illustrated. After the sports channel folded in 2002, he became a field reporter and producer for CNN Sports.
Then, Geist worked for "I, Max" with Max Kellerman and after that joined "The Situation with Tucker Carlson" as a Senior Producer. Two years later, in 2007, he began working as a substitute co-host on MSNBC's morning programming.
The same year, Willie became the permanent co-host of "Morning Joe" along with Mika Brzezinski and Joe Scarborough. Then, in late 2009, he began hosting his own show "Way Too Early With Willie Geist," which he left after being named co-host of "Today" in 2012.
Willie Geist's salary at NBC is reportedly $5 million. Thus, in all these years of his involvement with the channel, he seems to have earned immensely.
Apart from his work as the host of several television shows, Willie has also appeared in series and movies like Donny!, 1600 Penn, and The Campaign. He has also voice acted as Dim in the film Kung Fu Panda 3.
Looking at the different works that he has done in his professional career, Willie Geist's net worth of $14 million seems reasonable.
Another journalist who has found fame and fortune from their career is Louise Minchin.
Married To His High School Sweetheart
Willie is happily married to his high school sweetheart, Christina Elena Sharkey.
The couple met on the first day of 6th grade at George Washington Middle School, and it was love at first sight for the tv personality. Christina and Willie began dating shortly after.
In 2002, the duo got engaged, and on May 24, 2003, they exchanged vows. The duo's love has only grown stronger every day.
View this post on Instagram
Willie Geist's wife, Christina Sharkey Geist, works at True Geist as a brand strategist. Furthermore, the couple's love life is running smoothly.
ALSO READ: Get To Know Journalist Rob Marciano
Welcomed Two Children
Willie is a doting father of two children whom he welcomed with his wife. Willie Geist's daughter, Lucie Joy Geist, is his eldest child. She was born on June 14, 2007.
Then, two years later, on July 8, 2009, arrived Willie Geist's son George William Geist. However, he and his wife have kept their kids away from media scrutiny.
Nonetheless, Willie seems to be living a great life with his wife and children. Let's hope we get to see him gain more success in the field.